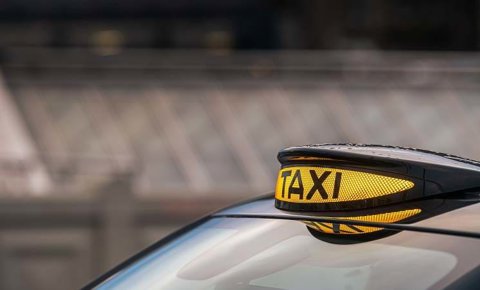 £190,000 Compensation for Woman who was hit by Taxi
Posted on: 2 mins read

Susan Vanden
Partner, Road Traffic Accident Technical Manager
Our client, Mrs. H, was crossing a junction on her way into town when a taxi driver (the Defendant) made a turn and collided with her.
As a result of the collision, Mrs. H suffered significant injuries requiring operative intervention. These included severe injuries to her right knee and right shoulder.
Since the accident took place, Mrs. H's life has completely changed. She has left her job and continues to struggle with the mobility of her right arm and significant pain in her knee. 
Mrs. H thoroughly enjoyed her job and had planned to stay there until pension age. It was solely because of the difficulties brought by her limited movement and consistent tiredness that she decided to leave.
How we Helped
After speaking to Mrs. H, it became clear that her injuries were a direct result of the negligence of the Defendant. We communicated this to the driver's insurance company, stating that he had driven too fast and had not kept a proper look out amongst other failings that led to the collision.
We arranged for Mrs. H to be seen by medical experts so that we could get a better idea of how her injuries would impact her life.
After Mrs. H's knee was examined, the consultant orthopaedic and knee surgeon confirmed that she would need a knee replacement in the next 10 years. This will involve two surgeries, one to take out the existing metalwork and another to replace the knee. She will also require further revision surgery later in life.
Mrs. H also saw a consultant about her shoulder and it was decided that the best course of action would be for her to undergo shoulder replacement surgery. This operation left Mrs. H feeling vulnerable and unwell and she remained in a sling for six weeks.
It was later confirmed by a physiotherapist that Mrs. H's recovery from this surgery was likely to take more than a year and it was unlikely that she would ever regain full movement. Unfortunately, the condition of Mrs. H's knee has not improved and she is still taking pain relief tablets regularly to manage this.
We considered our medical evidence in the valuing of Mrs. H's claim in addition to the losses she suffered.
The Outcome
We were able to obtain a settlement of £190,000 for Mrs. H which she accepted.
This compensation will not reverse the damage that has been done as a result of Mrs. H's injuries, but we hope that it will give her a sense of closure and help her start to move forward.
We're pleased with this outcome for Mrs. H and we wish her all the best in the future.
Get in touch, today!
Fill in the form below to get in touch with one of our dedicated team members, or call our team today on: 0808 239 6443