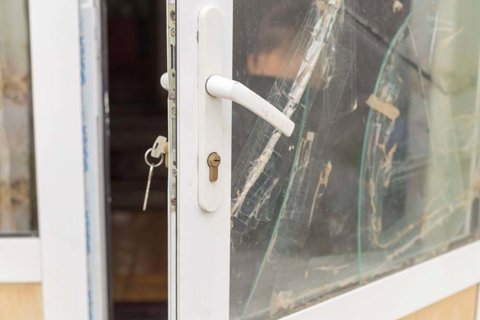 Tenant Claims Against Landlord after Injury at Property
Posted on: 2 mins read

We helped a tenant claim compensation from his landlord after being injured while trying to open a defective door.
John*, a man living in a leased property, was returning home one day when he struggled to open the door.
He had to apply force to open it, but as he did so, his right arm went through the window on the door, and he was left with laceration injuries and permanent scarring.
John believed the door didn't open properly as damp conditions within the flat, in particular a leak from upstairs, led to it becoming swollen.
This meant the property owner was ultimately responsible for the accident and his injuries.
John got in touch with our Personal Injury Solicitors to discuss his situation, and I agreed to him help claim compensation.
How We Helped
I approached the property owner with details of the claim and they accepted responsibility for what happened to John.
This meant he wouldn't have to go through the added stress and upset of having his case heard in Court, and we could focus our attention on making sure he received the right amount of compensation.
I arranged a medical report, which concluded that nothing could be done to disguise John's scar, and no further treatment was recommended. Our expert also didn't believe an assessment of his psychological condition was necessary, and felt there would be no long-term effect on John's job prospects, hobbies and daily life.
But it clear that this significantly downplayed John's injuries when compared with a separate report from a rehabilitation specialist, which had been arranged by the defendant's insurer.
This stated that John was suffering from symptoms to his shoulder, headaches and elbow pain, as well as psychological symptoms such as stress and anxiety. It also noted that he was experiencing sensory disturbance around the scar sites, reduced grip strength in his right hand and general pain in his upper arms.
The rehab specialist recommended that John undergo hand therapy for his ongoing pain and grip strength, as well as psychological therapy.
John has funded this treatment himself and it has been very effective in easing his symptoms.
The rehab report also went into detail about John's specialist care needs, as his continuing problems would affect his ability to carry out various jobs around his home.
This rehabilitation was provided while the claim was ongoing, and thankfully no further rehab was needed after settlement.
What was the Outcome?
The rehab report proved to be decisive, and John was awarded £18,000 in compensation.
This meant he could recoup the amount he spent on the treatment recommended by the rehab specialist.
John felt fully vindicated in his complaint that his rental home was badly maintained, and the rehab helped give him the confidence he needed to get back to work.
*not his real name
Get in touch, today!
Fill in the form below to get in touch with one of our dedicated team members, or call our team today on: 0808 239 3227