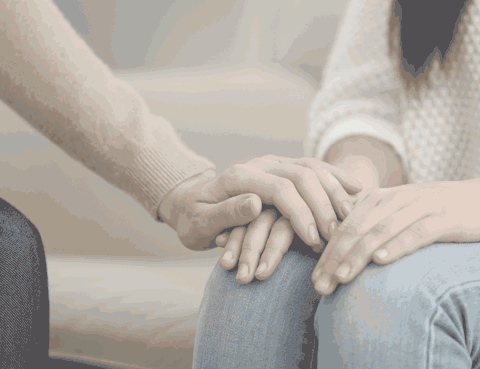 Simpson Millar Supporting International Fibromyalgia Awareness Day
Posted on: 2 mins read

Today is International Fibromyalgia Awareness Day, and a chance for our Serious Injury Solicitors to help raise awareness of this debilitating condition.
Fibromyalgia, sometimes referred to as FMS (Fibromyalgia Syndrome), is a painful and often life-changing condition that can cause widespread pain all over the body, along with increased sensitivity to pain/tenderness when touched.
The combination of treatment you can access is very much a lottery depending on where you live in the UK, and early treatment and intervention is recommended to help control and manage your symptoms.
If you believe you're suffering fibromyalgia symptoms after an accident that wasn't your fault, please contact our Serious Injury Solicitors for a free consultation and legal advice.
Our Serious Injury Solicitors specialise in claims from accidents resulting in chronic pain, such as fibromyalgia, chronic fatigue syndrome and ME, which can often arise from a serious injury. We can arrange for you to be seen by the right medical experts, so you can get a specialist view on the cause and extent of your symptoms and the most appropriate treatment for you.
We'll then contact the defendants to seek their agreement to fund a package of treatment tailored to your needs and help you on the road to recovery. To discuss your situation and making a fibromyalgia claim get in touch with us and we'll be happy to help you.
What is Fibromyalgia?
The word fibromyalgia literally means pain (algia) coming from the muscles (my) and fibrous tissues (fibro) such as tendons and ligaments.
Fibromyalgia can involve a range of many different symptoms including:
Increased sensitivity to pain (allodynia)
Disturbed sleep
Extreme tiredness/fatigue
Headaches
Very painful periods in women
Muscle stiffness
Impaired cognitive function (sometimes called Fibro Fog, which can cause problems with memory and concentration
Restless legs
IBS (Irritable Bowel Syndrome)
Psychological symptoms including depression and anxiety
While there isn't a single cure for fibromyalgia, patients often benefit from a multi-disciplinary approach to treatment involving a combination of:
Different pain medications
Psychological therapy including cognitive behavioural therapy
Trigger point injections
Physiotherapy
Hydrotherapy
Acupuncture
Our clients rate us as
'Excellent'

4.5 out of 5 based off 2454 reviews
Fibromyalgia and Serious Injury
We regularly act for clients who are diagnosed with fibromyalgia after an accident, and have found this tends to occur more frequently with accidents that have involved injury to the neck and back. 
We've also represented people who suffered from fibromyalgia before they had an accident, but the accident led to a severe flare-up of their pain and a worsening of their condition.
Post-traumatic fibromyalgia can come on after a traumatic accident, including a traumatic brain injury and flexion injuries such as whiplash injuries. It's thought that any trauma to the central nervous system can trigger the onset of fibromyalgia. In fact, research has shown that up to a quarter of people with the condition had an accident shortly before the onset of their fibromyalgia symptoms.
However, there are many different causes of fibromyalgia and often reaching a diagnosis is difficult, particularly as some of the symptoms could be caused by a different illness or disease.
As a result, defendants in a fibromyalgia compensation claim may sometimes argue that a person's fibromyalgia isn't real or related to their accident. In fact, we've seen some go to great lengths to try to cast doubt on their symptoms, such as covertly filming claimants. This can be particularly upsetting and distressing for people who are already suffering from high anxiety levels.
But if the other party is disputing the cause of your symptoms, that's all the more reason to get free legal advice from an experienced Serious Injury Solicitor. Ask if we can deal with your claim on a No Win, No Fee basis.
Get in touch, today!
Fill in the form below to get in touch with one of our dedicated team members, or call our team today on: 0808 239 3227