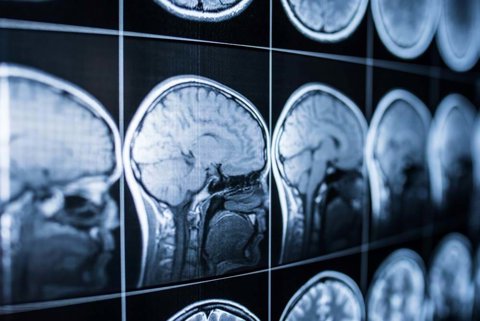 Acquired Brain Injury | Serious Injury Lawyer Supports Call for Evidence
Posted on: 3 mins read

Monday 16 – Sunday 22 May is Acquired Brain Injury (ABI) Awareness Week and this year, the focus is on raising awareness of the frustrations that can come with having an "invisible disability".
Many people who suffer an ABI will still outwardly look the same as they did before their injury. This can make it difficult for individuals with an ABI to demonstrate the extent of the daily challenges they face and lead to a whole host of misunderstandings.
What support is available for people with an ABI?
Currently, the level of care you're likely to receive for an ABI is largely dependent on where you live - this has been described as a "postcode lottery" by campaigners.   
We know the Government is now laying the groundworks for a new ABI care strategy which we hope will bring improvements to the standard of treatment given on a national level. This strategy will be informed by a "call for evidence" which closes on 6 June.
If you're living with an ABI or you know someone who is, we'd urge you to complete the Government's online survey to have your voice heard.
"This is our chance to make a huge difference to access to future care and support for people living with acquired brain injury. We want to ensure everyone's voice is heard as there has been a low uptake on the survey so far and with such a short window until the survey closes, it seems fitting to spread the message to encourage more people to complete this during ABI Awareness week."

Melanie Burden

Partner, Head of Employer's Liability - Serious Injury
What is an ABI?
An ABI is defined as any damage that has happened to your brain after birth, so the effects can be wide-ranging depending on when you suffered an ABI and what caused it. Usually, ABIs are split into two main categories:
Non-traumatic – these types of ABIs are usually caused by pressure on the brain as a result of tumours or neurological conditions like brain haemorrhages, encephalitis or strokes.
Traumatic – caused by an external physical force.
Our Serious Injury Solicitors have years of combined experience and understand that everyone's experience of living with an ABI will be different. If we're able to support you with a claim, we'll tailor our services to best support your individual circumstances.
What can I do to Support Someone with an ABI?
If your loved one has suffered an ABI, you might feel lost as to how you can help them. This can be made especially difficult if your family member or friend is struggling to communicate after sustaining an ABI. But there are things you can do to help, including:
Let them know you're there – it might sound simple but sometimes just knowing someone is around to give support when you need it can make a big difference. This could be as straightforward as sending an occasional text to see if there's anything you can do for them.
Research – knowing about brain injury will help you to get a better understanding of what your loved one is going through. Headway has a wide range of resources on their website to support you with this.
Find support – it isn't unusual for people to feel depressed and isolated after suffering an ABI. It may be helpful for your family member or friend to attend a local support group or see their GP if their mental health is declining.
How Simpson Millar can Help
If someone else was to blame for you suffering an ABI, we could help you with a Brain and Head Injury claim.
We understand that taking legal action can feel daunting, but we aim to ease some of that worry and take the pressure away from you so that you can focus on your recovery. These are just some of the ways we can support you:
We're the Open Lawyers, so we'll always keep you up to date with clear and transparent information. We can also adapt our communication style to account for any speech impairment you're experiencing because of your brain injury.
We know travelling into an office won't always be practical so we can arrange to visit you in hospital or at home to discuss your claim.
We have links to leading charities who offer extensive support for people who have suffered a brain injury. We're recognised by Headway on their Head Injury Solicitors Directory and we work closely with the Child Brain Injury Trust (CBIT) as a Legal Support Service Partner.
We also work with a large network of case managers and medical professionals, so we can arrange the best specialist treatment for you.
If the person responsible for your brain injury admits responsibility, we'll apply for interim payments so you can pay off any immediate costs before your case settles.
Get in touch with our approachable Serious Injury Lawyers today for further advice about your claim.
Get in touch, today!
Fill in the form below to get in touch with one of our dedicated team members, or call our team today on: 0808 239 3227