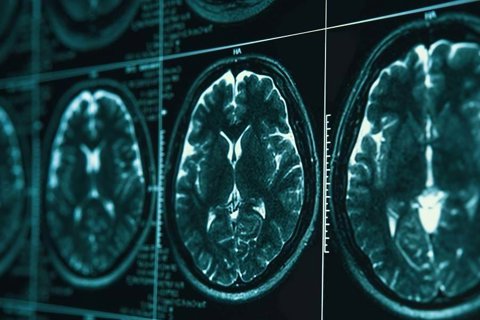 Rehabilitation Vital for Brain Injury Survivors During Lockdown
Posted on: 3 mins read

Providing for the mental health needs of brain injury victims is a big part of our work as Serious Injury Solicitors. A brain injury can have a huge emotional impact on a person, causing issues such as:
Personality changes
Mood swings
Anxiety
Depression
Fatigue
Difficulty concentrating
Memory
A sense of loss
So it's vital that brain injury survivors get the care, support and rehabilitation they need. But it's perhaps more important now than ever as the coronavirus pandemic rages on.
Research by our friends at brain injury charity Headway has found that 64% of people living with the long-term effects of brain injury feel their mental health has got worse since the lockdown began in March, which is very concerning.
Getting the right support after a brain injury is a crucial part of the recovery process, and our specialist Serious Injury Solicitors are committed to helping brain injury survivors get the compensation, rehabilitation and ongoing care they need, especially during these difficult times.
If you or a loved one has sustained a brain injury and need help, contact us for a free claims assessment and legal advice. We'd be happy to talk about your situation with you and what we can do to help you. Our expert team have a strong track record of success. For example:
What Challenges do Brain Injury Survivors Face?
The emotional effects of a brain injury, such as anxiety and depression, are just some of the consequences survivors must deal with. For instance, some may struggle to control their behaviour and suffer with memory problems.
According to Peter McCabe, Chief Executive of Headway, this means that brain injury survivors often "face significant challenges in understanding and coping with" Covid-19 restrictions.
"This can lead to conflict with other members of public as a result of not remembering the rules around social distancing, or excess pressure and emotional toil being placed on carers and family members," he said.
Reduced access to specialist treatment is also causing problems, as more than half of those who sustained a brain injury in the last 2 years have found it harder to get the care they need since the lockdown began. This includes access to vital support that helps them cope and rehabilitation therapy.
The effect this can have on their recovery can't be understated, so we'd urge anyone who has sustained a brain injury, or their loved ones, to get in touch with our specialist Serious Injury Solicitors without delay.
Caroline Fox, one of our Serious Injury Solicitors who regularly works with people with brain injuries, has welcomed Headway's efforts to raise awareness of the difficulties they have faced throughout lockdown.
"I know from speaking to my clients and their families that lockdown and the fears of contracting Covid-19 are hard hitting," she said. "People are afraid, confused and unsure as some of the restrictions ease and some of the lockdown rules seemingly shift by the minute.
"I'd urge all families and people suffering from a head injury or brain damage to look at the Headway website and if you don't already have a Headway Card, apply to get one. This will identify you or your loved one as someone who's suffered a brain injury and you can produce it if you encounter any challenging situations."
Our clients rate us as
'Excellent'

4.5 out of 5 based off 2454 reviews
How Simpson Millar is Helping Brain Injury Survivors
We're working very hard with all our clients and their families to offer them extra support during this difficult time. While it isn't always possible to meet face to face, particularly as regional lockdowns are in place in some areas, we are here to offer our support, and spend time talking to our clients and their families by telephone and video. 
The most important thing has been to make sure that they're continuing to get the support they need, and have their treatment and rehabilitation coordinated by a dedicated Case Manager. All our appointed Case Managers are committed with us to making this happen for our clients. 
Occasionally, this means that some people need even more Case Management support to help them through this difficult period. Where we're seeing this is necessary, and we're able to do so, we're applying for further Interim Payments of compensation so they get the additional support they need without having to wait for their claim to settle.
Get in touch, today!
Fill in the form below to get in touch with one of our dedicated team members, or call our team today on: 0808 239 3227