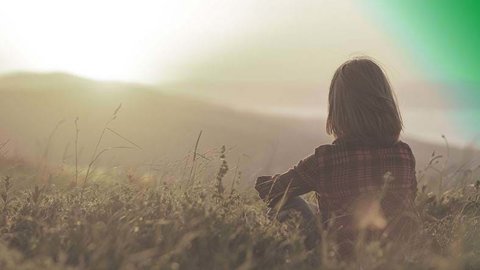 Personal Injury Solicitors Talk Mental Health
Posted on: 3 mins read

This week, Simpson Millar have been marking Mental Health Awareness Week, and for our Serious Injury Solicitors, it's been a very timely event.
The mental health of our clients and their loved ones is always a priority for us, so we've been very aware of the added distress caused by coronavirus.
And we've been just as focused on supporting each other within our team too at this difficult time.
In this article, Serious Personal Injury Solicitor Matthew Clayton, Paralegals Ruxandra Chirita and Agnieszka Januszkiewicz, and Matthew's Secretary Jacki Smith describe what they've been doing to support mental health, both with their clients and each other.
Matthew Clayton, Serious Injury Solicitor
"It's been a struggle to deal with this lockdown, but at Simpson Millar, we were organised and ready for this thanks to very prompt and clear leadership."
"As well as being a lead Solicitor in many complex cases, I've been responsible for maintaining our cohesion as a team and ensuring cases continue to move on, despite the restrictions set by the UK Government."
"Part of this involves keeping the mental state of my clients and their families under close review, and ensuring they have regular phone calls and updates both with myself, their case manager and, if necessary, Counsel."
"These cases are stressful at the best of times for anyone, let alone someone who has had a brain injury or other life changing injury, and adding the layer of Covid-19 has made things even worse, especially where important carers, buddies, enablers and therapists aren't able to be there in person as they usually are."
"We've had several applications heard via Skype and Microsoft Teams before the High Court, both for interim funds to help maintain what's in place and provide for their needs, and also the settlement of three cases where the judge has to approve an award."
"We have continued to help our vulnerable clients as best we can over the telephone, by email and, on occasion, Zoom."
"Nothing replaces seeing them face-to-face in their home, but with technology, we can still chat, reassure them about their claim and take the strain away from them as best as possible."
"My job and that of my team is to make sure that these vulnerable people have every support they can, that their cases are continuing as normal and that every possible help is provided from the package that's been put together for them"

Matthew Clayton

Partner, Serious Injury Solicitor
Our clients rate us as
'Excellent'

4.5 out of 5 based off 2454 reviews
Ruxandra Chirita, Serious Personal Injury Paralegal
"During this difficult pandemic, our clients have needed additional support and comfort beyond the normal level of involvement that we provide in our cases."
"Clients and their families have had to face a great deal of uncertainty, and some have had their jobs at risk and been worried they'll no longer be able to support themselves."
"As such, they often look for advice or even a person to talk to about their worries. The wife of one of our clients, who is his main carer, was in a particularly difficult position because she works at a care home where there have been various cases of Covid-19."
"She phoned me and said she was incredibly worried to the point where she feared for her husband's life, and that if she went home every night, she would pass it on to him."
"Mental Health Awareness Week is an opportunity to acknowledge that sometimes it's important to go the extra mile and show kindness to those more vulnerable, even if at the moment, this could only involve a lengthy telephone conversation, coming up with solutions and trying to ease their worries as much as possible."
"In difficult times such as this, clients often turn to Solicitors because we provide the sort of comfort and guidance they need, not just in litigation, but in life too."

Ruxandra Chirita

Serious Personal Injury Paralegal
Agnieszka Januszkiewicz, Serious Personal Injury Paralegal
"We deal with the law every day and we're used to the stress and strain of Court hearings and deadlines. But our clients are presented with new processes and legal battles: the stakes for them are high, and the results affect their lives dramatically."
"It's understandable that legal processes would cause people stress and impact on their mental health."
"It's so important for us to approach clients with kindness; to empathise with their situation and be mindful of how we can support them through the process. Taking statements and guiding the client through legal procedures, I maintain a kind approach to lessen the stress of our clients wherever possible."
"We need to use Mental Health Awareness Week to think about the stress of legal processes on our clients, ensuring we always work kindly and empathetically. We also shouldn't be scared to challenge processes and question the burden they may be placing on our clients, whose interests we must always protect."
Get Involved in #ShowMoreKindness
We're encouraging everyone to get involved with Mental Health Awareness Week this year and to get out and be kind to the people you live with, work with or those you share your neighbourhood with.
So what can you actually do? See #ShowMoreKindness.
Get in touch, today!
Fill in the form below to get in touch with one of our dedicated team members, or call our team today on: 0808 239 3227