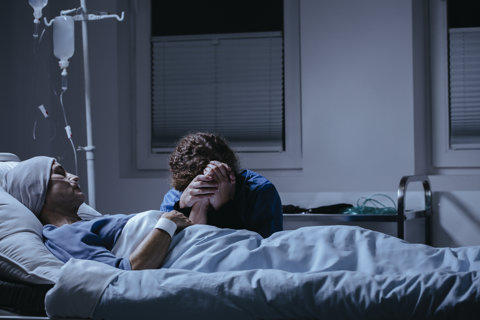 How Long Does a Fatal Accident Claim Take to Settle?
Posted on: 2 mins read

It can take several years for any fatal accident claim to settle, particularly if the circumstances around the case are complex. Although your Personal Injury Solicitor will always aim to ensure the process is completed as quickly as possible, it's important that time is spent carrying out thorough, comprehensive investigations.
That way, we can make sure that any compensation settlement that's achieved genuinely reflects the severity of what's happened and properly meets your current and future needs.
For free legal advice on making a fatal accident claim, get in touch with our Personal Injury Solicitors. We may be able to handle your claim on a No Win, No Fee basis - ask us for details.
What Evidence is Needed to Make a Fatal Accident Claim?
Key evidence to support a fatal accident claim can include:
Photographs of where the accident happened
Witness statements
Police reports
Medical records
Much of this evidence may already have been gathered for use in the Inquest - an investigation carried out by a Coroner into the circumstances surrounding a death. Once the evidence has been thoroughly reviewed by our Solicitors, we can then contact the party responsible for the fatal accident to purse the claim.
If the party responsible for the fatality admit liability (fault), we can propose a compensation settlement, based on our valuation of the claim, with them straight away. However, it may be the case that they don't accept liability, in which case the claim may have to go to Court.
Fatal Accident Claim Time Limit
If you're the spouse, parent, child or a dependant of the deceased, or responsible for managing their Estate, you must bring your claim within 3 years of the date of their death. So it's best to act sooner rather than later to secure the sense of justice and financial compensation.
Will an Inquest Hold Up Making a Fatal Accident Claim?
Again, it depends on the specific circumstances of the claim. Depending on the nature of the case, a Jury may be required, in which case an Inquest could last for several days. But alternatively, an Inquest may be heard by a Coroner on their own and be concluded in a few hours.
The Coroner's job is to find out how, when and why a death came about. But while they may conclude that a certain person or organisation has contributed to the death, perhaps by acting negligently or failing to act in a certain way, they can't find them "guilty" as such, since it's not a Trial.
Will I Be Able to Get Interim Payments?
If the other party has admitted liability, you may be able to secure Interim Payments before the final compensation settlement has been agreed. This can be vital if you have immediate financial pressures and expenses to cover as a result of your loss, and means you don't have to wait until legal proceedings come to an end. Any amount paid out in Interim Payments will then be deducted from the final compensation settlement figure.
We should stress though that there's no guarantee that you'll be able to receive Interim Payments. In most instances, there needs to be an admission of full or partial liability and we need to be able to demonstrate that there's a reasonable need for an Interim Payment as soon as possible.
Our Personal Injury Solicitors are experts in fatal accident claims, and understand that going through a legal process after losing a loved one in tragic circumstances is very difficult. That's why we're committed to making the whole process as straightforward as possible, and treating every client with compassion and empathy.
Get in touch, today!
Fill in the form below to get in touch with one of our dedicated team members, or call our team today on: 0808 239 3227