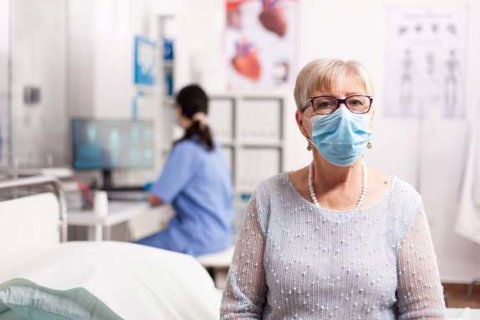 How Has Covid-19 Affected Cancer Treatment?
Posted on: 2 mins read

Throughout the Covid-19 pandemic and three national lockdowns, our NHS has been stretched more than ever, resulting in a struggle to meet the demand for services.
Many patients have had tests and treatments deferred and some will have faced delays in getting life-saving or life-prolonging treatment, and delays in the diagnosis of serious illnesses such as cancer.
In England alone, Covid pressures led to the number of people waiting for routine operations and procedures rising to its highest level on record during February 2021.
Delays in treatment can have a devastating effect on people's lives, such as your condition getting worse, your chances of recovery getting lower and you needing more intensive and invasive treatment.
At Simpson Millar, we understand the huge impact a delayed cancer diagnosis can have on you and your family, so we're here to provide support to help you understand whether an earlier diagnosis or treatment would have improved your prognosis.
Our experienced team of Medical Negligence Solicitors can offer guidance on how to access the treatment you need to support your rehabilitation and recovery goals.
Contact us for a free claims assessment and we'll be happy to speak with you about your situation, and how we can help you.
Government Urged to Step Up Cancer Funding
A group of 47 cancer charities, including Cancer Research UK, have come together under the name of One Cancer Voice to call on the government to invest more money in clearing the backlog of cancer cases.
The charity believes if the NHS doesn't get the funding and resources it needs, the UK faces "the prospects of cancer survival going backwards for the first time in decades".
"We could face, in this country today, the prospect of cancer survival reducing for the first time in decades. That's why urgent action is required by the government."

Michelle Mitchell

Head of Cancer Research UK
Macmillan Cancer Support added that the number of people starting treatment for cancer in February 2021 was 6% lower than it had been a year earlier, while the total number referred to a cancer specialist by their GP over the last year is more than 370,000 down on where it would normally be.
Sara Bainbridge, head of policy at Macmillan, said tens of thousands of people have still not been diagnosed with cancer because of Covid-19-related disruption caused by the pandemic, which could affect their prognosis.
"It's vital that cancer services continue to be prioritised and that those with cancer are not forgotten," she added.
We don't yet know exactly how long it will take to clear up the backlog that's been created by the pandemic, but it's a very real possibility that the pressures currently facing our NHS could lead to medical mistakes being made.
Our aim isn't to criticise and do down the NHS. Far from it, and we salute their amazing work throughout the pandemic.
But mistakes can and do occur, and if it happens to you, it's only right that you get the care, support and rehabilitation you need, for as long as you need it - and that's our priority.
Get in touch, today!
Fill in the form below to get in touch with one of our dedicated team members, or call our team today on: 0808 239 3227