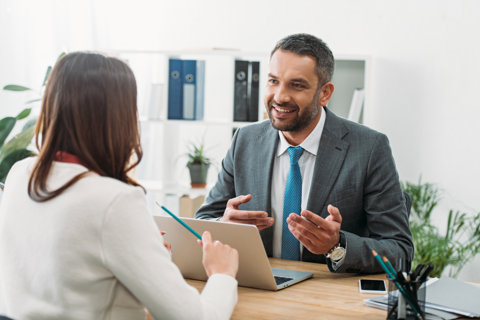 Our Personal Injury Solicitors represented a man who works for a well-known company when he slipped in an accident at work one December morning. He landed on both knees when he fell sustaining injury to both knees but the significant damage to his right knee was in a lot more painful.

After we took on the case, we obtained medical reports and medical experts confirmed that our client had intermittent discomfort in one knee but should recover from all the symptoms within 12 months.
As regards to the other knee, an MRI scan was organised and the medical expert concluded that our client had constitutional wear and tear but that the symptoms would resolve within 2 years.
Our Personal Injury Solicitors obtained a compensation settlement of £4,000 for our client.
Employers often do not do enough to make sure that their employees are safe when at work. Given the time when this accident happened, precautions should have been taken and could have been taken to prevent the accident from taking place, especially since the weather had been poor for a good few days prior to the accident in that it had been snowing heavily and no attempts had been made to clear the car park.

The employers did not own the yard, they were simply the leaseholders, but it would seem our client had made verbal comments regarding the state of the yard, despite which no grit had been put down to clear or reduce the icy surface.

Despite the fact that there were no witnesses to this accident we were able to secure an outcome which was satisfactory to our client.
Would you like to speak with our Personal Injury Specialists?
Fill out your details and one of our team will call you back