We successfully supported and represented a man who was injured after he slipped on a wet floor in a supermarket toilet.
Our client, Mr. F, was at his local supermarket when he went into the toilets but slipped on a wet floor and suffered damage to his left hip. He was initially left with a large bruise where he had fallen. As time went on, the bruise did not heal, but instead became much more painful and difficult to cope with.
After his accident, Mr. F had to sleep downstairs in his home for five weeks, as his injury prevented him from climbing stairs. He was left unable to assist his wife around their home, which meant she had to do all the house and garden chores, as well as provide care for Mr. F whilst he recovered.
Mr. F was examined by a doctor 18 months after his accident to make note of any progress in his recovery. It was found however that he had suffered from a soft tissue injury, which is typically supposed to last no more than three months. He was seen by another doctor just over a year later, who noted that the injury to his hip was still causing him a lot of pain. Mr. F was given three injections of steroids, but unfortunately, this did not help.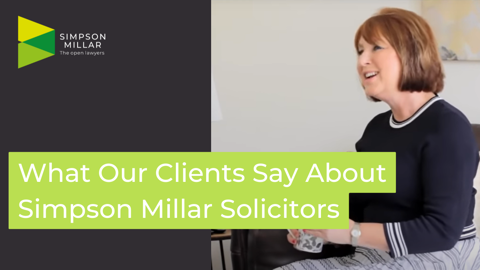 See what our clients say about Simpson Millar Solicitors
We think we are pretty good but it's more important to us what our clients think. This is some people we were able to help letting us know.
Because of an accident that happened before his slip, Mr. F was already dealing with sciatica in one of his legs. Due to this, and his additional hip injury, he was unable to return to work.
After his accident, Mr. F found it difficult to carry on with his life as normal. He stopped doing the things he enjoyed doing with his friends and family, such as eating out or going to the cinema.
He rarely left his home, and when he did it was for hospital appointments. His mental health was affected greatly by his accident, as he lost much of his self-confidence. He often felt suicidal and would go days without speaking to his wife or children.
How we Helped
Mr. F got in touch with a member of our Personal Injury team, where we were able to assist him with the legal side of things so he could focus on his physical and mental wellbeing. With the help of an expert solicitor, our client was able to work out what losses he had incurred, such as medical bills and time spent off work, to help deal with financial difficulties.
 The Outcome
With our professional support and assistance, Mr. F began to move forward from what had happened. He received not only expert legal advice but the knowledge that he was being taken care of throughout the process. Mr. F was awarded £16,760.00 in compensation to help support his on-going medical treatment as well as bills he had previously incurred, which were significant after visiting the hospital frequently over the course of three years.
The settlement won't be able to reverse the pain that Mr. F had to endure, but it would allow him to focus on getting better instead of worrying about medical expenses. With him being unable to return to work, he was also able to use much of his compensation to ensure other bills and expenses were covered, which put him and his wife at ease.
If you have been involved in an accident similar to this or have any questions about an injury you have suffered, get in touch with a member of the Personal Injury team today to see how we can help you.
Get in touch, today!
Fill in the form below to get in touch with one of our dedicated team members, or call our team today on: 0808 239 3227