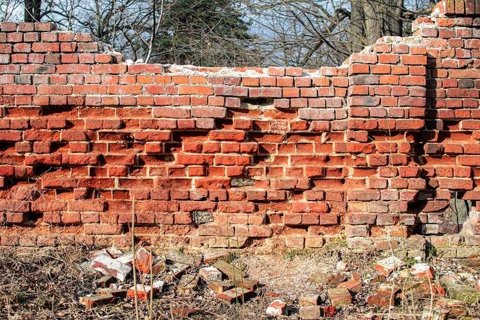 £110,000 Compensation for Young man who was Crushed by Wall
Posted on: 3 mins read

Our client, who we'll refer to as B, was just six years old when he suffered severe injuries after a wall he was climbing on crumbled and fell on top of him.
As a result of this accident, B sustained injuries to his feet and had to undergo a traumatic partial amputation of his second and third toes.
Since then, B has gone through multiple operations but still suffers with ongoing pain in his foot which is especially apparent when he takes part in physical sports. This has made it difficult for B to engage in activities he enjoys like golf and running as even just walking any distance has become uncomfortable.
As B got older, he was increasingly aware of the appearance of his toes, and this was something that caused him embarrassment and led to a period of significant depression. B also became more irritated, moody and frustrated as time went on. This was not helped by the fact that his pain would repeatedly wake him up at night.
How we Helped
As B was a minor when the accident took place, his mother acted as a Litigation Friend and initially instructed us to deal with her son's personal injury claim against the Defendant on their behalf.
We sent a formal letter of claim to the Defendant along with a request for disclosure and received no response. As a result, a Pre-Action Disclosure application was prepared and submitted at Court. The outcome of this application was successful, and the Defendant admitted responsibility.
When B was 11 years old, we obtained medical evidence from a Consultant Orthopaedic Surgeon which confirmed the injuries he suffered as a result of the accident. The consultant also confirmed that B would need further surgery on his third toe in the future.
Arrangements were then made for B to have an initial consultation with a foot surgeon to consider what further surgery would be appropriate. It was decided that he would undergo a flexor tenotomy to straighten his second toe as well as revision nail surgery on his third toe.  
We were heavily involved in arranging the package costs for surgery to be carried out on a private basis, liaising with the hospital, the Defendant's insurers and B's mother. At 12 years old, B underwent his second operation, after which he had to miss six weeks of school.
We received regular updates on B's ongoing pain and symptoms, and it became clear that he would need a re-examination with the Orthopaedic medical expert. B saw numerous consultants over a year-long period and it was eventually confirmed that he would need further surgery to shorten his second and third toes.
We secured funding for B's third operation to go ahead with a new surgeon and by the time he was 17, he has undergone a further surgery with the new consultant. However, he did not experience any significant reduction in the pain he was experiencing.  
"They have been dealing with an ongoing accident claim for my son, the advice and help I have received over the years has been outstanding. Charlotte in particular is amazing as is the rest of the team at Simpson Millar, they are understanding, prompt and professional in the way they conduct themselves. I have no complaints at all. Thank you so much for all of your support."
When B turned 18, he decided to deal with his claim himself. We worked hard to build a trusting relationship with B and adapt to his style of communication. This was vital for ensuring that he knew what was happening at every stage of the claim as well as making sure he understood the history of the case.
We also updated our Schedule of Loss as well as obtaining witness evidence from B in support of his claim. Previously, we had only been able to secure a witness statement from B's mother as she was acting on his behalf.
As B started university, we secured £25,000 as an interim payment for him as it was felt that he should receive part of his damages at this important stage of his life.
The Outcome
We initially received an offer from the Defendant's insurers of £100,000 which, after seeking advice from Counsel, was rejected. A counter settlement offer of £110,000 was then put forward which the Defendant accepted.
The claim was settled when B was 19 years old. He was absolutely delighted with the outcome and was very relieved that he could put this matter behind him and focus on his future plans.
If you've suffered serious injuries in an accident that wasn't your fault, our Personal Injury Solicitors could help you get compensation. Get in touch with our expert team today to find out if we could help you on a No Win, No Fee basis.
Get in touch, today!
Fill in the form below to get in touch with one of our dedicated team members, or call our team today on: 0808 239 3227