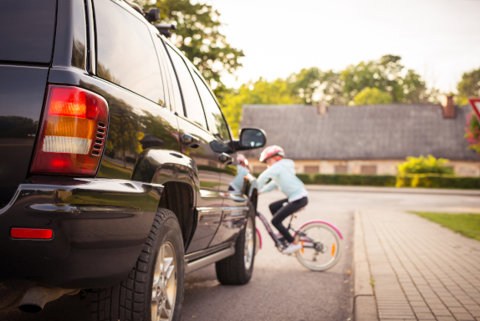 Can I Claim Personal Injury Compensation on Behalf of a Child?
Posted on: 2 mins read

Yes. If your child was injured because another party was negligent, you should be able to claim personal injury compensation on their behalf. The law in England and Wales states that a child is anyone under the age of 18, and since they are classed as a minor, they're not permitted to take legal action themselves.
Having a child who has been injured as a result of an accident can be very distressing. They may need costly medical treatment and have long-term care and support needs, in which case you need the financial security that a compensation settlement can bring.
Our Personal Injury Solicitors are experts and can help you secure the compensation and rehabilitation support that your child is entitled to.
For free legal advice get in touch with our Personal Injury Solicitors. Ask if we can deal with your claim on a No Win, No Fee basis.
Claiming Compensation for a Child
While it's not unusual for a child to fall and hurt themselves in countless situations, many of them could be the result of someone else's negligence. For example a child may be injured:
In a car accident
At school or nursery because of inadequate safety procedures
By a doctor or in hospital because of medical negligence
In a public place, such as on a defective pavement or wet surface in a supermarket.
In these situations, we may be able to demonstrate that the cause of the accident was not simple clumsiness, but the result of another person's actions or inactions putting your child at risk.
Who Can Claim on a Child's Behalf?
A parent or close family member can be appointed as what's known as a Litigation Friend. They'll be in charge of making the claim on the child's behalf and take decisions solely for their benefit.
If both parties agree on a compensation settlement, the Litigation Friend should then seek Court approval. An Infant Approval Hearing will be arranged, where the judge will assess all the relevant evidence to decide whether the agreed terms are appropriate and fair for the child.
Our Personal Injury Solicitors can advise you on these issues throughout the claims process, so you're able to take informed decisions every step of the way.
Our clients rate us as
'Excellent'

4.5 out of 5 based off 2457 reviews
Time Limit on Making a Claim
A Litigation Friend can make a personal injury claim on behalf of a child until they reach the age of 18. Once the child turns 18, they have 3 years in which to take legal action and claim compensation.
What Can I Claim For?
A compensation settlement for a child who has been injured will have 2 components. First, General Damages will be calculated to reflect the pain and suffering a child has experienced as a result of their injury and the severity of their condition. Special Damages will also be calculated to reflect the financial impact of their injury.
This could include medical fees, travel costs and any care, support and rehabilitation. In personal injury claims involving an adult, Special Damages would also consider the loss of income a person has experienced. If the child's ability to earn an income (until the date of their retirement), has been affected because of the injuries that they have sustained, these losses can also be included in the personal injury claim. While this isn't the case in a claim involving a child, the fact that their future earning capability may be badly affected will be considered when compensation is being calculated.
Get in touch, today!
Fill in the form below to get in touch with one of our dedicated team members, or call our team today on: 0808 239 3227