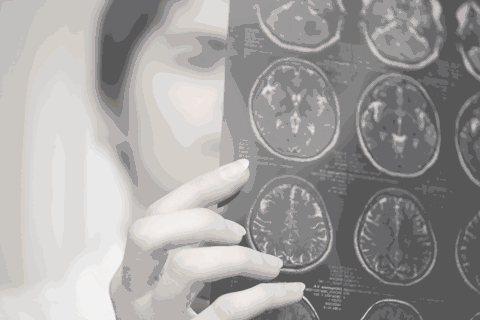 £2,500,000 Compensation Payout in Brain Injury Claim
Posted on: 3 mins read

A Brain Injury Claim Case Study – Client Situation
Our client was attempting to put his horse in a horse box when it bolted free and backed out of the horse box into the road. As this occurred, a car was travelling along the road approaching the scene, but the driver failed to slow down.
As a result, our client was hit by the car as he was stood in the road trying to move the horse. He suffered a brain injury in the collision, as well as a serious fracture to his leg.                                               
How We Helped
Since his difficulties had come about as a direct result of his accident, he chose to claim compensation.
The case had originally been run by another firm of Solicitors, but they failed to get anywhere with the case for nearly 2 years. As a result, the man's partner chose to change and transfer the case to Simpson Millar's team of Serious Injury Solicitors.
Solicitor Matthew Clayton, who is Head of Serious Injury claims, took on the case, and was ably assisted by Paralegal Ruxandra Chirita and his PA Jacki Smith.
The accident circumstances were investigated thoroughly, the police reports were obtained and statements were taken from independent witnesses.
A road traffic reconstruction engineer was brought in and established that the driver of the car was driving too fast for the road conditions and ploughed straight into our client despite having a clear unobstructed view of him in the road with the horse.
The driver of the car in interview admitted he didn't realise he had even hit our client and thought he had hit the horse, which was unharmed.
The injuries had a profound impact on our client's day-to-day life. For example, he was living on a rented farm with partner and her young child, but struggled to cope. The couple then had a baby but because of their difficulties, they split up, and our client left to live with his mother, who provided regular care as he sought to live with his injuries.
Matthew also arranged for a case manager to assess our clients' needs, and secured the medical evidence as quickly as possible so he could approach the car drivers insurers with details of our claim. However, the insurers refused to admit liability (fault) for the accident and filed a defence.
Matthew requested an Interim Payment, so some of our client's immediate needs could be met without causing him with any financial worries, but they said no.
At this point, Matthew and his team arranged for our client to take out a funding loan, so he could pay for the cost of his rehabilitation. This proved to be a lifeline for our client, as he was able to clear his debts and get his relationship with his partner back on track.
With the funding loan, we were able to help our client find a suitable home for them to rent. The case manager helped our client access the treatment and support he needed, including rehabilitation therapy.
The client saw a number of medical experts, so an expert report into his physical condition and prognosis could be written to support a claim for compensation.
A Way Forward meeting was set up, and it was at this point that the defendant insurers agreed to admit liability for the accident and reach a settlement out of Court.
Our clients rate us as
'Excellent'

4.5 out of 5 based off 2453 reviews
The Outcome
Our client was offered a total of £1,000,000 in compensation at first, as the defence continued to refuse to provide an Interim Payment and denied liability.
Matthew continued to negotiate and the compensation offer was increased to £1,500,00 which was rejected and then ultimately, the defendant's insurer increased their offer to £2,500,00 which our client accepted.
The compensation offer took into account the fact that the defendant probably would have established the client shouldn't have tried to manoeuvre the horse in the road as he did, and therefore there was a risk he may have been found about 25% at fault himself for the accident.
This case is a good example of how a Solicitor with experience in handling serious injury cases can develop practical solutions to help a client in desperate financial need after the defendant refused to make any Interim Payment.
By pushing to get legal proceedings issued in Court as soon as possible, Matthew was able to progress the case relatively quickly given the financial circumstances of our client at the time.
Get in touch, today!
Fill in the form below to get in touch with one of our dedicated team members, or call our team today on: 0808 239 3227