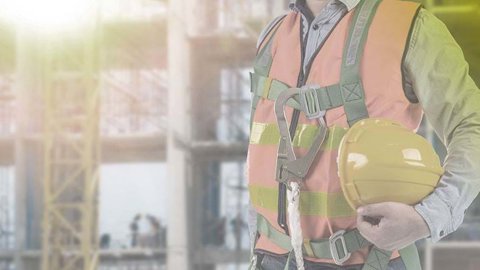 £23,500 Compensation for Amputation in Accident at Work
Posted on: 2 mins read

An Accident at Work Claim Case Study – Client Situation
Mr S was working as a maintenance engineer for a catering supplies and equipment company in London to deliver a dishwasher to a pub. During the delivery, the dishwasher fell backwards off the pallet and the hood unexpectedly flew up. Mr S instinctively tried to stop the machine falling and as he did so, the hood handle came down and amputated part of his left thumb.
Mr S needed to have surgery and was in hospital for a week. Although he regained some function in the thumb, he continued to suffer discomfort, particularly when it was cold, and struggled with day-to-day tasks such as doing up buttons, zips and shoelaces.
He spent 4 months off work, but couldn't return to his previous job as a maintenance engineer as it involved lots of manual handling and fine manipulative work.
Mr S got in touch with our team of specialist Personal Injury Solicitors for a free claims assessment and legal advice to discuss his options. Associate Solicitor Charlotte Rankin, a specialist in serious injury claims, spoke to him and felt he had a good chance of successfully claiming compensation, so took on his claim on a No Win, No Fee basis.
How We Helped
Charlotte approached Mr S's employer, arguing that the disability caused by his accident at work had impacted on his daily life, and that his future career prospects would suffer because of his injury.
Mr S's employer admitted that it was partly responsible for the accident, but argued that he had also been partly to blame. While this meant the case wouldn't need to be settled in Court, it also meant Charlotte would have to push hard in negotiations for a compensation settlement that truly reflected Mr S's needs.
Mr S was also suffering symptoms of depression, which affected his relationship with his partner, and following an independent medical assessment, it was recommended that he be examined by a psychologist.
Due to the Covid-19 pandemic, getting a report from a psychologist could have caused a significant delay to his claim, and Mr S was keen to settle as soon as possible. He was told of the risk of settling his claim without securing the psychiatric evidence, but he wanted to proceed anyway. 
Charlotte instead obtained a detailed witness statement to form the basis of his evidence, which set out his financial losses and how his injuries had affected his work, home, social life and mental state.
She also got a quote for an initial assessment for Cognitive Behavioural Therapy (CBT) and subsequent treatment.
The Outcome
Charlotte negotiated with our client's employers liability insurer and a compensation settlement of £23,500 was agreed. This included an award for his physical injuries and psychological symptoms, as well as the costs of initial assessment and 6 CBT sessions.
The result was significant as when the company made an initial offer after accepting partial blame, this included a 30% reduction, on the grounds that Mr S was partly responsible for the accident. But after providing further evidence, Charlotte was able to negotiate a reduction of 15% instead.
Mr S has since secured a delivery job which is far less physically demanding, and not significantly affected by the loss of his thumb.
Get in touch, today!
Fill in the form below to get in touch with one of our dedicated team members, or call our team today on: 0808 239 3227