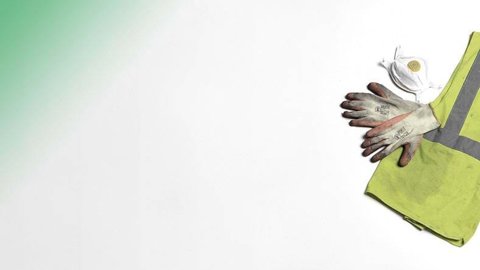 £115,000 Compensation for Chronic Pain after Accident at Work
Posted on: 2 mins read

An Accident at Work Claim Case Study - Client Situation
Mr G was working as a mechanic when he was injured in an accident at work that led to his right index finger being amputated.
He worked very hard on his rehabilitation following the accident and successfully found another job as a bus driver, as he couldn't return to his job as a mechanic because of the manual nature of the work.
But despite all his hard work and commitment to his treatment, he developed excruciating pain at the site of the amputation and began to experience phantom limb pains, as well as psychological symptoms.
Mr G started worrying about his future employment, as he was struggling to manage his work around the symptoms of Chronic Pain he was suffering and the side effects of the heavy pain medications he was taking to manage his pain.
He got in touch with our expert Personal Injury Solicitors for a free claims assessment, and after listening to his story, I felt he had a strong claim for compensation, and I agreed to take on his case on a No Win, No Fee basis.
How We Helped
I arranged for Mr G to have medical assessments by a hand surgeon, a clinical psychologist and an expert in pain medicine. These independent experts each prepared medical reports detailing his injuries and how they have affected his life.
They concluded that Mr G was suffering with Complex Regional Pain Syndrome (CRPS) Type 1, along with neuropathic pain and phantom digit pain in the amputated finger.
I also investigated what caused the accident at work and found that it had been caused by inadequate maintenance and not having a safe system of work in place. The garage that employed Mr G accepted responsibility for the accident, so I started negotiating with their insurer to agree a fair compensation settlement.
This would reflect the pain and suffering Mr G had gone through since his accident at work, as well as how it had affected him financially.
Mr G was extremely motivated and determined to continue working, but was very worried about this because of his pain levels and the side effects of his medication. So I invited the other side's insurers to agree to a joint instruction of a vocational rehabilitation expert, who could help and advise him in the workplace.
The expert recommended reduced hours and an adjusted work pattern, as well as special adaptations that could be made to the bus he was driving, which would mean he could keep his job.
Using the evidence we had gathered, including the medical reports, I determined how much compensation Mr G should claim and started negotiating a settlement with the other side. My valuation of his claim reflected many factors, such as the reduction in his earnings, the cost of his ongoing pain treatment and the care and assistance that had been provided to him by his family since the accident.
The Outcome
After negotiations with the other side, Mr G was awarded £115,000 in compensation for his accident at work.
The most important outcome for the client was that he was could keep his job and balance his working pattern with his treatment needs.  
Get in touch, today!
Fill in the form below to get in touch with one of our dedicated team members, or call our team today on: 0808 239 3227