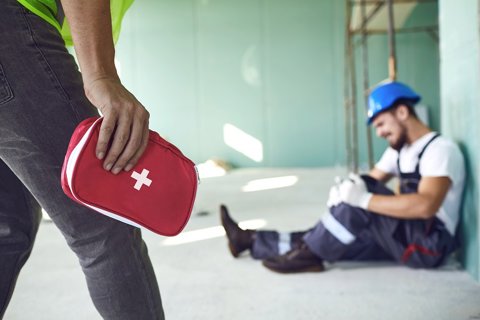 £100,000 Compensation Awarded in Accident at Work Claim
Posted on: 1 min read

An Accident at Work Claim Case Study - Client Situation
I represented a delivery driver who suffered a serious eye injury in an accident at work. At the time of the accident, the client was securing a load when one of the straps snapped and struck him in the face. He suffered a fracture of an eye socket, which required surgical repair. 
Unfortunately, the client was left with permanent problems with focusing, photophobia, pain and headaches. Due to the impact on the client's vision, he was no longer able to drive heavy goods vehicles, and had to switch to less lucrative work driving light goods vehicles. In addition, the eye injury, and in particular the client's inability to work as before, caused the client to develop depression.
How We Helped
We drafted a formal Letter of Claim to the client's employer, setting out what had happened, and why our client's employer was liable for the accident and subsequent eye injury. 
Whilst liability was admitted, the employer through their Solicitors, didn't agree the value of the claim, or the losses claimed. We therefore obtained medico-legal reports from a Maxillo facial surgeon, neurologist, ophthalmologist and a psychiatrist to support our client's claim, along with witness statements from the client and their family members.
Our client's work accident claim consisted not only of a claim for physical injury and depression, but also included the cost of care, past loss of earnings, medication costs, and future loss of earnings.  We drafted a schedule setting out these losses in detail. 
It was necessary to issue Court proceedings and so we drafted the appropriate papers and advised the client accordingly. In the meantime, we secured an interim payment of compensation for our client to assist with the financial difficulties he was facing as a result of the accident at work.
The Outcome
Once the medical evidence was complete, I entered into negotiations with the employer's Solicitors, and a number of compensation offers were made. Ultimately, I managed to successfully negotiate an increased £100,000 compensation settlement from the employer.
Get in touch, today!
Fill in the form below to get in touch with one of our dedicated team members, or call our team today on: 0808 239 3227