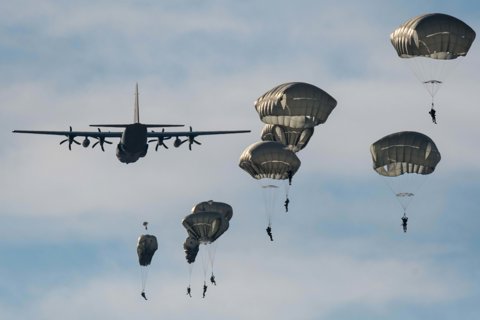 £200,000 Compensation for Military Parachute Accident
Posted on: 2 mins read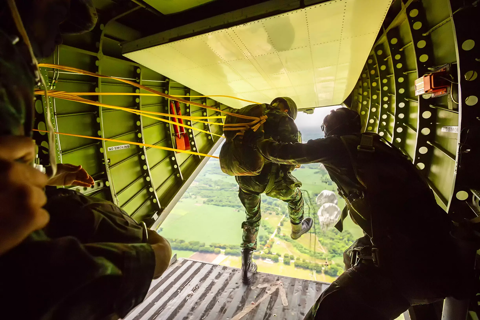 One of our Personal Injury Solicitors that specialises in Military Accident Claims, successfully represented an experienced British army soldier at the rank of Corporal, who was serving in the Pathfinders Regiment.
Our client was involved in an accident whilst on a parachute training course, attempting a challenging patrol landing, which our client had been briefed to do, but was beyond his skill and experience level at that time.
In the course of attempting to execute the manoeuvre as he had been directed, our client lost control of the parachute and suffered a very heavy landing, leading to a fracture to the vertebrae in the low back.
Our client was treated in hospital after the parachute accident, and had to be immobilised using a brace for several weeks.
Our client continued to suffer with significant pain in his back, which did not resolve, and unfortunately led to our client being medically discharged from the armed forces.
The client contacted our Personal Injury Solicitors and shortly thereafter Solicitor Gavin Hughes started a Military Accident Claim for compensation against the Ministry of Defence (MoD).
How We Helped our client
Our client was forced to change his career following his medical discharge from the British army, and retrained in IT. Personal Injury Solicitor Gavin Hughes obtained a report from an employment consultant, which showed that our client would suffer a significant loss of earnings as a consequence of the career change, as his earnings and pension on his career trajectory had he remained in the military, exceeded his projected earnings in the position he now found himself in, in a new career in IT.
It was a cause of great disappointment to our client that he was unable to continue with his dream career in the army, and was forced to undertake sedentary work, when he had always hoped to be able to pursue his career in an active job, working outdoors. An allowance was made in the claim for distress and disappointment as a consequence of the change of career.
Substantial claims were also made for the personal injury itself, and for other financial losses, such as paying for DIY assistance, as our client was no longer able to do heavy work around the house.
The MoD denied liability for the parachute accident and the injuries sustained by our client. However, Personal Injury Solicitor Gavin Hughes obtained an expert opinion from a parachute expert, who supported our client's position that he had been asked to undertake manoeuvres which were beyond his parachute experience and skill levels. The MoD obtained their own evidence to support their position.
We secured £200,000 for our client 
Personal Injury Solicitor Gavin Hughes and his team secured a compensation payout of £200,000 for our client who was delighted with the outcome, which will help him provide future financial security for himself and his young family.
Also see £350,000 Compensation in MoD Non Freezing Cold Injury Claim.
Would you like to speak with one of our Military Claims Specialists?
Fill in your details and one of the team will call you back or if you need to speak now call us on 0808 239 0244