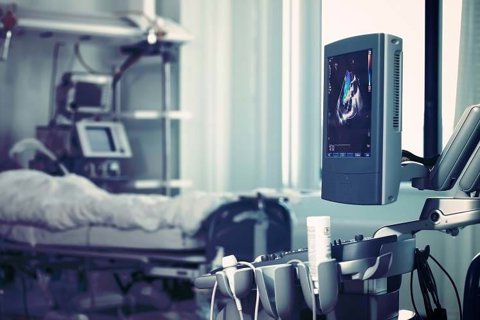 Review Into Nottingham NHS Maternity Failings Begins
Posted on: 3 mins read

Following a joint investigation by the Independent and Channel 4 News which revealed repeated maternity failings at the Queen's Medical Centre and Nottingham City Hospital, an independent review led by senior midwife Donna Ockenden has been launched this week.
Ms Ockenden was previously responsible for leading the investigation of the UK's largest maternity scandal in Shrewsbury and Telford and it was announced in May that she would be appointed Chair of a new review into failings at the Nottingham University Hospitals Trust.
Although a review of maternity services in Nottingham was already underway before this week, bereaved families had expressed growing concerns about the speed and independence of the inquiry. This led them to meet with former Health Secretary Sajid Javid in May to ask that Ms Ockenden take over the investigation.
In this article, we've broken down what the review will involve as well as how a Medical Negligence Solicitor could help you if you've suffered inadequate treatment throughout your pregnancy or in childbirth.
What Will the Review Involve?
Ms Ockenden will examine more than 500 cases where babies died or their mothers suffered harm while in the care of Nottingham University Hospitals NHS Trust.
On her appointment Ms Ockenden said:
"Having a baby is one of the most important times for a family and when women and their babies come into contact with the NHS maternity service they should receive the very best and safest care.
We already know that improvements to maternity care need to be made across the country and families in Nottingham have been through experiences that no family should ever have to go through."
Included as part of the launch is a call for all families affected to come forward*. Some impacted families have been lobbying for an independent inquiry for years, and they are also urging other parents to take part in the review.
Both Ms Ockenden and the parents who have campaigned for this inquiry want to make sure that no voices are left unheard. This is reflected in a statement by Ms Ockenden's team that states it is of "paramount importance" that the review is as comprehensive as possible.
As Medical Negligence Lawyers, we're pleased that after many years of campaigning, bereaved families in Nottinghamshire will have the opportunity to have their stories heard as part of an independent and thorough review.
I've Suffered Medical Negligence – How Could a Solicitor Help Me?
If you or a family member has suffered medical negligence, either during pregnancy or in childbirth, you could be entitled to claim for compensation.
There are a wide range of injuries, conditions and illnesses that may result from insufficient care during pregnancy or at birth, some common examples include:
Cerebral Palsy – a neurological disorder that affects movement and coordination. In the most severe cases, Cerebral Palsy can result in disability that will require lifelong care.
Erb's Palsy – a physical disorder affecting nerves in the shoulders. Erb's Palsy can be caused by trauma during birth and it can lead to loss of feeling, weakness and in more severe cases, paralysis of the affected arm.
Klumpke's Palsy – a physical condition that damages nerves in the arm, affecting the forearm and hand. This can result in limited movement which can sometimes heal on its own but will often require surgery and further therapy.
Still birth – a stillborn baby is one that dies after the 24th week of pregnancy. There can be several reasons for this happening, including birthing trauma, infections, pre-eclampsia and prematurity.
Medical negligence can also result in mothers suffering unnecessary harm. In addition to surgery errors during Caesarean sections, some common injuries we see that affect mothers include:
Perineal tears – although perineal tears are not unusual, failure to recognise and deal with more severe tears can lead to further side effects such as pain and problems with the bowel.
Retained products of conception – this refers to any form of tissue left in the uterus after a birth which can cause internal bleeding and an increased risk of infection.
We understand that the thought of taking legal action can feel overwhelming, especially if you're grieving or coming to terms with the injuries you or your child has sustained.
Our Medical Negligence Solicitors have years of combined experience and will guide you through the claims process with empathy and understanding throughout. If you're not sure if you're eligible to make a claim, we can offer a free claims assessment where we'll let you know if you have a strong case before proceeding any further.
For more information, get in touch with our expert Medical Negligence team.
*If you're concerned with the maternity care you received at Nottingham City Hospital or the Queen's Medical Centre, please consider sending your story to [email protected]. 
Get in touch, today!
Fill in the form below to get in touch with one of our dedicated team members, or call our team today on: 0808 239 6043