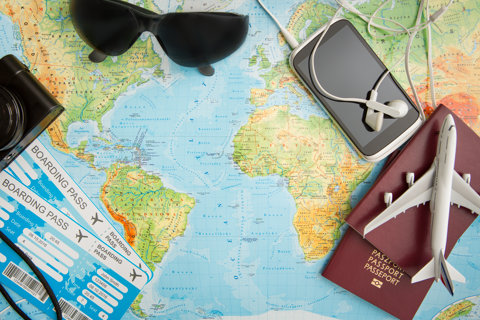 We've recently received an increase in calls from holidaymakers who have suffered illness whilst on holiday in Egypt.
If you have a trip to Egypt planned, don't be deterred. Here are a few things to keep in mind in the unfortunate event that you should fall ill whilst overseas.
For more information, get in touch with our Holiday Illness Solicitors who can listen to your situation and offer advice.
What can I do if I'm Affected by Food Poisoning in Egypt?
Once again this popular holiday destination is gearing up to be a hotbed for claims concerning E.coli, Salmonella, Shigellosis and other strains of travel sickness often linked to contaminated food.
But what can you do – besides practicing extra caution at the buffet – to cover yourself in advance?
Given the prevalence of food poisoning claims in the past, UK Travellers are advised to travel with reputable tour operator brands including TUI Blue or Sensatori, First Choice, Jet2Holidays and Thomas Cook, and only to consume food provided within their hotel.
We have successfully helped thousands of clients claim compensation for holidays affected by food poisoning. A large number of these claims have been serious ones involving pathogenic illness caused by E.coli 0157. Even high quality 5 star hotels have been implicated in poor hygiene practices resulting in large outbreaks of gastric sickness.
It is simply impossible to check behind the scenes and holidaymakers are left relying on the reputation of their tour operators, reputations that are often tarnished by failures to implement stringent food hygiene standards and to put mistakes right.
If you have been ill at popular hotels, such as the TUI Blue Sensatori, Makadi Gardens, the Coral Sea Holiday Resort or Waterworld or the TUI Magic Life we would be interested to hear from you.
It's anticipated that guests staying at Egyptian hotels will suffer food poisoning during 2022 as travellers return to the destination following the pandemic.
Why is Food Poisoning a Problem in Egypt?
Food hygiene standards in Egypt are often lower than those we experience in the UK. Fortunately most UK travellers experience food poisoning which is short lived but E.coli O157 can cause severe intestinal infection.
The O175 strain and other Shiga toxin forms of E.coli have often resulted in severe complications, especially for children returning from Egypt, including:
renal failure;
anaemia;
dehydration.
How Does E.Coli Affect People?
Shiga toxin E.coli food poisoning tends to have an incubation period of 12-72 hours and symptoms consist mainly of diarrhoea, sometimes with the presence of blood and/or mucus. In general, the symptoms vary in type and severity depending on the serotype of the bug. After a few days, the infection is usually self-limiting with the exception of severe diarrhoea, for which holidaymakers may require rehydration and no other form of treatment is usually necessary.
If a long awaited holiday is spoilt by illness, claims for compensation can be made to the Package Travel and Linked Travel Arrangements Regulations 2018. As claims specialists in this area we are able to assist ill holidaymakers returning from Egypt on a No Win No Fee basis.
How Simpson Millar can Help
Contact our team of experienced Holiday Illness Solicitors for advice. We are specialists in food poisoning claims and have a strong reputation through the travel industry of successfully recovering compensation for those who have been ill in Egypt due to the failures of their tour operators and/or their hotel suppliers.
We are here to put things right, redress the balance and as open lawyers we seek to act in the best interest of ill travellers whose hard earned holidays have been ruined by illness.
Would you like to speak with our Personal Injury Specialists?
Fill out your details and one of our team will be in touch