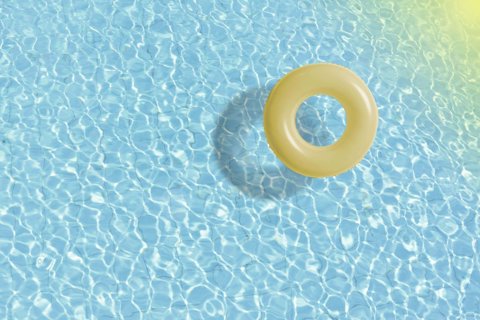 £9,000 Compensation for Accident on Holiday at Marbella Corfu Hotel
Posted on: 2 mins read

An accident on the stairs at a Corfu resort left our client with back injuries so severe, doctors feared that the British holidaymaker would not be able to fly back to the UK.
Our client was staying at the Marbella Corfu Hotel, a luxury, all-inclusive resort operated by TUI UK-owned by Thomson, when she made her way back to her room by descending a staircase.
The stairs, which led from reception back to her room, featured one handrail on the left hand side, and winded down, narrowing toward the bottom. It was this design feature of the stairs which ultimately led to our client falling and suffering fractures to 3 vertebrae in her spine, confirmed after an X-Ray and CT scan at a clinic.
Her back injuries left her in immense immediate pain, and only after she consulted a doctor and visited a local clinic, did the extent of her injuries become apparent.
Upon returning to the UK and seeking medical advice, our client was advised to use a support belt, and required help for a variety of domestic tasks from her husband. Sleep problems also arose due to the extent of the pain she was in.
Another visit to her local GP and a fracture clinic confirmed the extent of her back injuries, and she duly contacted our Holiday Claims Solicitors for free legal advice.
How We Helped
After contacting us, and obtaining an initial, free no-obligation consultation, the client instructed us to represent her. TUI UK Limited's in-house legal team initially defended the case, on the basis that the client would need to show that Greek standards had been breached, resulting in her fall.
We contacted a Greek Architect who looked at the staircase in question, and confirmed that winding staircases of that nature were not permitted, and the width of the steps meant a handrail should have been present on either side.
We argued that our client was unable to use the handrail on the left-hand side of the stairs due to the narrowing of the steps as she descended. This narrowing made it impossible to use the hand-rail.
Our report was submitted to TUI UK Limited who continued to defend the case. At this point, we issued formal legal proceedings against TUI.
The Outcome
Following the issuance of legal proceedings, an out of Court settlement was agreed in the amount of £9,000 compensation. The case could have gone to Trial, and this may well have resulted in our client receiving less compensation.
What this case highlights is the necessity to seek a medical assessment as soon as you can if you've suffered an injury during an accident on holiday.
It may not be obvious to you immediately, but your injuries could be extensive, and medical advice could help you speed up your recovery, and help to prevent further damage.
Contact our leading Personal Injury Team specialising in Travel Claims Today
Fill in your details and one of our team will call you back or call us now on 0808 239 7911