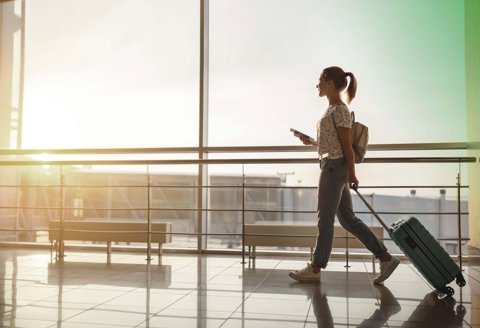 £12,250 Compensation Payout for In Flight Accident
Posted on: 2 mins read

Our client was flying from Tel Aviv to Heathrow Airport on a flight operated by El Al Israel Airlines. About half an hour before landing, a fellow passenger opened the overhead locker to the left of our client and didn't shut it properly.
However, the air hostesses failed to check whether all the lockers were secure for landing. As a result, a case belonging to another passenger fell from the overhead locker as the plane started its descent. The case fell with considerable force, landing on our client's left shoulder and causing immediate pain, suffering and bruising.
Upon returning home, she sought medical attention and was prescribed a course of painkillers. Several months after the in-flight accident occurred, she continued to experience pain, and was given a cortisone injection by her doctor.
Due to the continuing pain she was suffering, she struggled with many everyday tasks, such as shopping, washing and getting dressed and undressed.
Her injuries also compounded a pre-existing back problem. In fact, she had been required to perform specific exercises to deal with this issue, but the pain in her shoulder area after the accident meant she could no longer do so.
How We Helped
She contacted our specialist Holiday Claim Solicitors for a free consultation and legal advice about making an airline accident claim, as she believed that El Al Israel Airlines was responsible for her injury.
Holiday Claims Solicitor Darrel Jardine agreed to take on her claim, as under the Montreal Convention, an airline is responsible for the wellbeing of all passengers on board their aircraft.
An independent medical report was arranged, so we could get a clear assessment of her injuries and how they had impacted on her life, as well as any future treatment she may need.
Our client has sustained a significant soft-tissue left shoulder injury and later had an ultrasound guided steroid injection and physiotherapy. Further injections may potentially be required in the future, which we considered when we calculated how much holiday accident compensation she would be entitled to.
Our client didn't have any details of people who had witnessed the in-flight accident. But thankfully, she had completed an accident report on the night of the accident at Heathrow Airport, which meant a written record of what had taken place during the flight did exist.
The Outcome
El Al Israel Airlines admitted liability (fault) for the accident, so we were able to negotiate a compensation settlement without the need to go to Court.
The airline agreed to settle the claim for the amount of £12,250 compensation which was accepted by our client. This reflected the pain and suffering she had experienced as a result of her accident, and will ensure she can access future treatment, such as physiotherapy, without worrying about the cost.
Contact our leading Personal Injury Team specialising in Travel Claims Today
Fill in your details and one of our team will call you back or call us now on 0808 239 7911