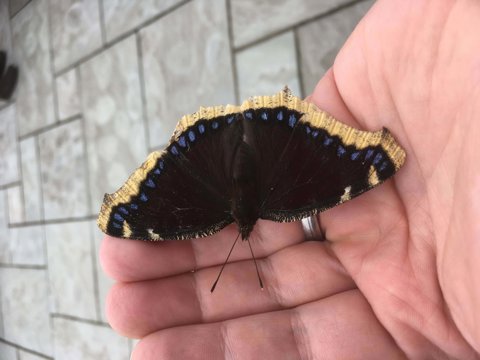 What Action Mesothelioma Day Means to Simpson Millar's Industrial Disease Team
Posted on: 4 mins read

Our Asbestos Claims team have recently attended events to raise awareness for Mesothelioma and to commemorate those who have lost their lives to this horrible disease. Action Mesothelioma Day, which took place on the 1st of July, aims to educate people about the dangers of asbestos, in the hope that one day asbestos related diseases will be eradicated.
Each year, several charities and support groups come together to hold awareness and fundraising events across the UK. Our asbestos Claims team know first-hand how devastating these diseases can be, which is why they feel it is more important than ever to get involved with Action Mesothelioma Day.  Here are the events that they visited: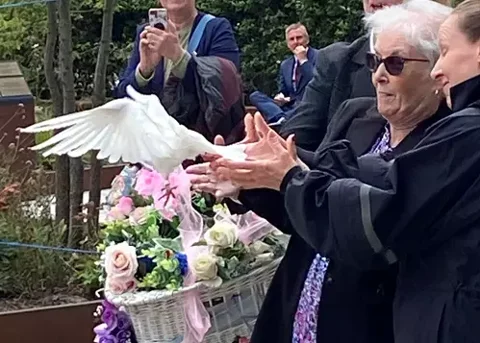 Deborah Krelle attended Action Mesothelioma Day in Manchester
I attended the Action Mesothelioma Day in Manchester, where an event was run by an organisation called the Greater Manchester Asbestos Victims Support Group (GMAVSG). They're an amazing group, offering free advice and support, including that on benefits and compensation, to those who have been diagnosed with asbestos-related illnesses. They campaign on local, national, and international issues.
At the event some touching words were shared, which were followed by a minute's silence in honour of those who are no longer with us. There was also a beautiful dove release.
I wanted to be a part of the day to show my support, as well as commemorate those who have been affected by or have lost their lives to mesothelioma. I am thankful that there are support groups out there for people who are impacted by these terrible diseases.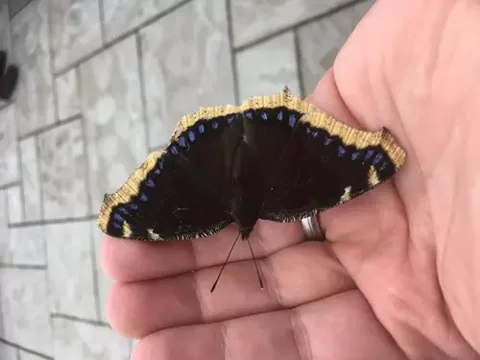 Simon Rosser attended Asbestos Awareness Support Cymru
I attended the Canolfan John Burns Centre in Carmarthenshire, where the Asbestos Awareness Support Cymru (AASC) held an event to support those who have been affected by illnesses caused by asbestos exposure.
We are proud to sponsor AASC as a charity that provides people living with an asbestos-related disease in Wales with a wide network of support and advice for both them and their families. AASC tailors its support to each affected individual and helps guide them to the best support available.
The event was incredibly touching, and several moving presentations took place, including a wonderful butterfly release, which was in honour of those who have lost their lives to mesothelioma. I'm grateful I was able to be a part of the day, to offer my support to those who have been affected. I'm also thankful I was able to show my appreciation for all the work that the AASC does for victims of mesothelioma and their families.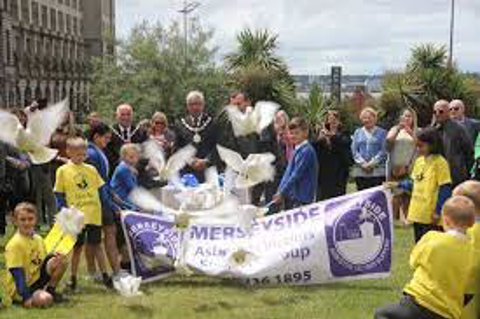 Kirstie Bork attended event with Merseyside Asbestos Victims Support Group (MAVSG)
I attended the Mercure Atlantic Tower Hotel in Liverpool, where Merseyside Asbestos Victims Support Group (MAVSG) held a fundraising event for victims of asbestos exposure.
MAVSG is a support charity that provides information, guidance and support to people and the families of those who have been affected by asbestos-related illnesses.
After a public meeting that took place in Liverpool in 1993, it was decided that there was a need for an asbestos-related support group and nearly 30 years later, MAVSG provides so many people with the resources and care needed when dealing with diseases linked to asbestos exposure. They have supported thousands of victims in obtaining Welfare Benefits and Civil Compensation and they continue to help people with the amazing work that they do.
The fundraising event had several information stalls offering free support and advice to those who needed it. There was a stunning dove release dedicated to the memories of those who have lost their lives followed by a lunch and then speeches given by expert guest speakers. I was proud to represent Simpson Millar at the event.
What is Mesothelioma?
Mesothelioma is a cancer of the lining of the lungs. It is associated mainly with exposure to asbestos, which is a naturally occurring fibrous silicate mineral. It was commonly used as an insulating material due to its high heat resistance, which meant it ended up in most buildings, such as schools and even hospitals. The use of asbestos was banned in the U.K. in 1999, but this did not mean there was an obligation to remove it from buildings and in many public buildings it remains today.
It only takes one asbestos fibre to cause mesothelioma, which shows how terrifyingly easy it is to contract. Alongside this, the symptoms don't typically show for at least 20-40 years, which means figuring out when you were exposed to it may be incredibly difficult.
What are the Symptoms?
There are five main symptoms associated with mesothelioma:
chest, side, or back pain;
breathlessness whilst walking, or doing other light activities;
tiredness and lack of energy;
a lack of appetite;
night sweats.
For more details on these symptoms, visit our Common Symptoms of Mesothelioma page.
If you fear that you or a loved one has come into contact with asbestos, or you have concerns about mesothelioma, get in touch with a member of our expert Industrial Disease team to see how we can support you.
Contact the team at Simpson Millar Solicitors
You can call us Free on 0800 260 5010
Or complete the form below and we will get in touch to discuss how we can best help you.