Simpson Millar Team 10K Marathon
Posted on: 3 mins read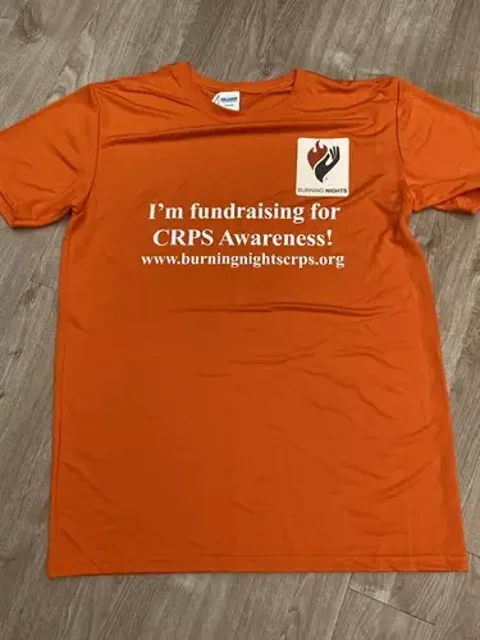 On the 22nd of May, Team Simpson Millar will be taking part in the Great Manchester Run to raise money for a CPRS charity, Burning Nights.
Why we are Taking Part
As personal injury solicitors, we specialise in acting for clients whose lives are impacted by accidents that shouldn't have happened. One of the many conditions that we often see in our clients is Complex Regional Pain Syndrome, a chronic pain which affects a person's limbs after they have suffered a serious injury or illness. Collectively, we see far too many people who have struggled to get an early diagnosis and access to early treatment is vital.
As part of a legal case, funding for treatment of Complex Regional Pain Syndrome is very expensive but can usually be acquired from whoever was responsible for the accident. Unfortunately, there are many people who do not have a legal claim or private insurance, which means they struggle to access the treatment that they need. It can be a postcode lottery as to which services they can access on the NHS and there are often lengthy waiting lists.
Sufferers of Complex Regional Pain Syndrome can often feel alone, bewildered and in constant excruciating pain. It is sadly known as the suicide disease, because of the effect it can have on a person's mental health; the pain levels can be so excruciating and relentless that it can become unbearable.
Our clients rate us as
'Excellent'

4.5 out of 5 based off 2452 reviews
Supporting Burning Nights
The help, support, and counselling that Burning Nights can offer to those who have been affected by Complex Regional Pain Syndrome and their families is vital, as well as being a lifeline to many. They are a small charity with a huge outreach. Burning Nights began when its founder, Victoria Abbott-Flemming MBE, was involved in an accident which resulted in her being diagnosed with Complex Regional Pain Syndrome; she unfortunately had both of her legs amputated above the knee.
After realising how devastating and isolating it was to suffer from the highest levels of pain, she wanted to create a charity which would offer various kinds of support to those who would have appreciated it the most. Their website also provides an amazing amount of information and links to various counsellors and mental health organisations.
Demands on their support and myself would be so grateful for any donations to the charity to help them and the amazing things that they do for people.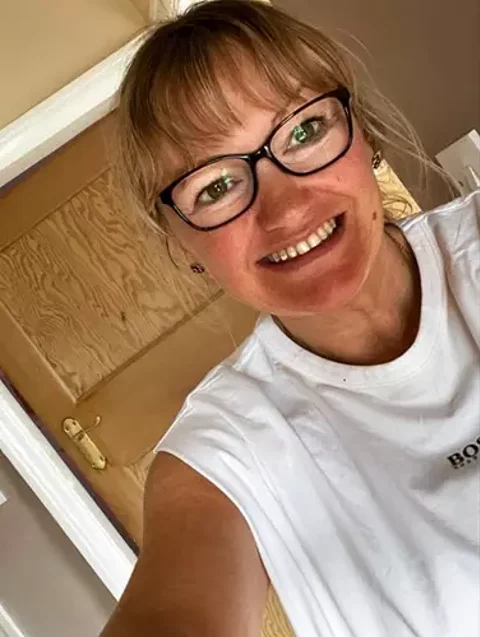 How we are Preparing
Fortunately, those taking part have participated in many marathons, though I haven't entered one for a while. When Burning Nights asked if we would like to take part in the Great Manchester Run, I jumped at the chance and thought it would be great challenge for everyone taking part, as well as supporting them. Since agreeing to take part, it has all been pretty fast moving.
I have only really donned my trainers and picked up the pace on my training over the last two weeks. However, within this period, I have completed several 10K distances to prove to myself that I can complete another one as a mid-centennial jogger.  It's been lovely to get out and about as part of training, my favourite run being along the banks of the river Mersey, which is kind to my aging hips and knees!
Unfortunately, due to Covid, I won't be able to take part in the actual marathon. But I'll still be taking part remotely.
I'm thrilled that despite not being able to go myself, Burning Nights will be represented at the marathon by my colleague in our Marketing team, Jack Boardman.
For more information on this great charity and donating, visit Team Simpson Millar's JustGiving page.
Contact the team at Simpson Millar Solicitors
You can call us Free on 0800 260 5010
Or complete the form below and we will get in touch to discuss how we can best help you.