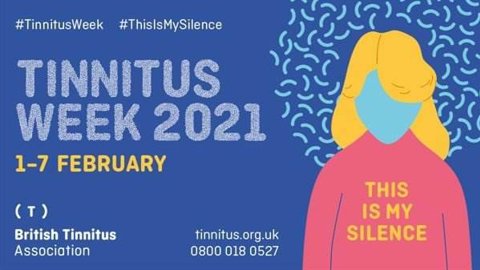 Simpson Millar Supports Tinnitus Week 2021
Posted on: 3 mins read

This week is Tinnitus Week, a national campaign to raise awareness of this disease and how it affects people's lives.
This year, the theme is accessing treatment and support from GPs, as many people may have been put off visiting their doctor because of the current pressures on the health service.
But the NHS insists that it is open for business, so if you believe you're suffering with symptoms of tinnitus, it's important you contact your GP and they'll let you know if they need to see you in person.
Our Industrial Disease Solicitors have helped many people claim compensation for work-related tinnitus, so they can access the long-term care, support and treatment they need.
But we can only help you claim if you've been diagnosed with noise induced hearing loss first, so don't delay speaking to your GP if you're worried about your hearing and the noises in your ears and think that they may have been caused by your working environment.
If you have any questions about claiming compensation for tinnitus, get in touch with our expert Industrial Disease Solicitors for a free claims assessment and we'll be happy to speak to you. Ask us if we can help you on a No Win, No Fee basis.
What is Tinnitus?
Tinnitus is a ringing, buzzing or whistling sound in a person's head and/or ears that doesn't have any external source. It can be continuous or intermittent and is often caused by prolonged or sudden exposure to loud noises in the workplace.
That means there are several industries where workers are at particularly high risk, such as construction, manufacturing and engineering. But it's not just heavy industry where workers are vulnerable though as we've also seen people claim for tinnitus because they worked in call centres.
If you believe loud noises at work are responsible for your tinnitus, contact our Industrial Disease Solicitors for a free claims assessment, so we can talk you through your various options and what you can do next. This may mean you should see your GP to get a formal diagnosis of your condition.
Can Tinnitus Be Treated?
Tinnitus is incurable, but various treatments to help you manage your condition are available. For example:
Retraining therapy
Hearing aids
Sound therapy
Cognitive behavioural therapy
Counselling
We can also help you find tinnitus support groups in your area so you can speak with others about your condition and how it has affected your life.
The mental health effects of tinnitus can be profound, so it's very important to us that you're able to get the support that's out there for you.
Can I Claim Compensation?
To successfully claim compensation for tinnitus, it needs to be proved that your employer didn't do enough to keep you safe, such as equip you with ear plugs or provide adequate training on working safely in a noisy environment.
So if we can take on your case, we'll carry out a thorough investigation to establish when and where you were exposed to harmful levels of noise. Once we know this, we can look into what specific working practices were in place at the time and whether you may have been put at risk.
Our Industrial Disease Solicitors are experts in this area of law and could help you prove that your tinnitus was the result of an employer's negligence.
We have a strong track record of helping people get the compensation and support they need, even if their employer isn't trading any more or the exposure to the loud noise happened many years ago.
Contact our specialist team so we can discuss your situation, let you know if you may have grounds to claim and talk about how we can help you.
Contact the team at Simpson Millar Solicitors
You can call us Free on 0800 260 5010
Or complete the form below and we will get in touch to discuss how we can best help you.