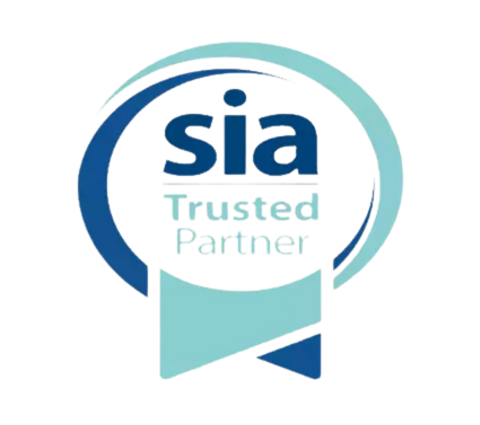 Simpson Millar: Platinum Members of the Spinal Injuries Association
Posted on: 2 mins read

Simpson Millar are proud to be Platinum Members of the Spinal Injuries Association, the UK's leading charity for people with spinal injuries and their families. The Spinal Injuries Association (SIA) carries out invaluable work, from offering support to injured people and campaigning for changes in the corridors of power.

By supporting the SIA's activities, our Serious Injury Solicitors can contribute to helping ensure everyone affected by spinal cord injury gets the support they need when they need it most.
For free legal advice call our Serious Injury Solicitors - Ask if we can deal with your case on a No Win, No Fee basis.
Support for People with Spinal Cord Injuries
A spinal cord injury is life-changing, but the SIA believes a person can rebuild their life as long as they get the right support. With the charity's help, injured people and their relatives can access the support they need so they can live fulfilled and independent lives and have the same opportunities as everyone else.
The assistance on offer from the SIA includes:
Specialist nurses
A Peer Support Officer who provides one-to-one support, practical help and advice, encouragement and a listening ear
An Advocate who acts on a person's behalf and speaks in their favour if there's a dispute about the service, care or benefits they're receiving
A dedicated home delivery service for spinal cord injured people that offers specialist support for their urology, stoma, pharmaceutical and lifestyle needs
Telephone counselling
Campaigning for Change
The SIA also campaigns hard for positive changes in health and care provision for people with spinal cord injuries, working to influence public policy and engage with stakeholders and key decision-makers.
The charity is currently campaigning for positive changes in NHS Continuing Healthcare and Social Care provision, calling on the government and other stakeholders to:
Stop and reverse care cuts
Scrap financial caps to care packages
Consider the views and hopes of people with spinal cord injuries during the assessment process
Meet people's needs, not budgets.
The SIA also administers and works closely with the All Party Parliamentary Group (APPG) on spinal cord injury, to address key issues faced by people with spinal injuries relating to care, support and medical treatment.
Ultimately, the charity's aim is to ensure everyone affected by spinal injuries can get the treatment, support and care that best meets their needs. At Simpson Millar, we're proud to be helping the SIA work towards this goal, and play our part in improving outcomes for people with spinal injuries and their families.
How Simpson Millar Can Help You
Our Serious Injury Solicitors understand that accessing quick medical treatment and effective rehabilitation can prove costly. So if you or a loved one suffered a spinal cord injury in circumstances that were not your fault, we may be able to help you obtain compensation.
We can push for a settlement that covers all your care and financial needs, including medical expenses and the cost of any home adaptations and mobility aids you may need, as well as any losses you've incurred since your injury occurred. And if necessary, our Solicitors can work to get interim payments for our clients before the case has concluded, as care and rehabilitation packages may need to be put in place as soon as possible.
Get in touch for a free, initial evaluation of your claim, and we can advise you on the likelihood of being awarded compensation. We can also work in collaboration with insurers or NHS Resolution to achieve positive outcomes for our clients.
Contact the team at Simpson Millar Solicitors
You can call us Free on 0800 260 5010
Or complete the form below and we will get in touch to discuss how we can best help you.