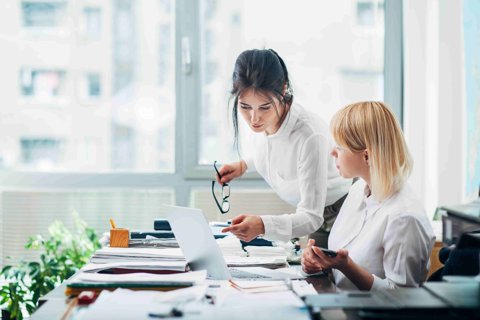 International Women's Day 2023
Posted on: 4 mins read

International Women's Day not only helps to raise awareness of gender discrimination but importantly celebrates the achievements of women. This year's theme is #EmbraceEquity, and in this article we discuss the moves that have been made for women in law and Simpson Millar over the years, and what else we need to do to move forward.
We all strive to be more equal, but without equity, can there truly be equality? How can #EmbraceEquity help this?
The official theme for this year's International Women's Day is #EmbraceEquity. You may think it should be #EmbraceEquality, because the aim for many women is to seek equality with men. Equity and Equality are similar words, but actually have different meanings:
Equality means everyone or group of people is given the same resources or opportunities.
Equity recognises that each person has different circumstances and allocates the necessary resources and opportunities needed to reach an equal outcome.
International Women's Day advocates for the fact that there is no point in equality in society, and in organisations, if we don't have equity – "Equity isn't just a nice-to-have, it's a must-have". You can read more about this year's campaign and how you can get involved.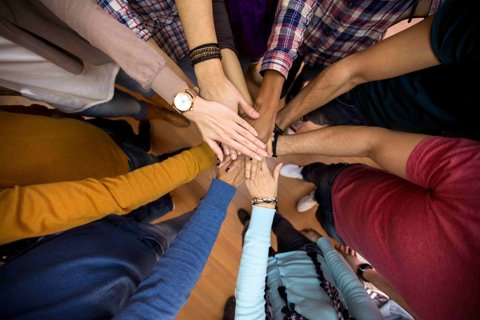 The Importance of Equality vs Equity
The role of women in the law has changed significantly over the last 100 years. Following the Sex Disqualification (Removal) Act 1919, Carrie Morrison was the first woman in England to be admitted to the Roll of Solicitors in 1922. It was 1923 that Agnes Twiston Hughes, the first Welsh solicitor, was admitted.
Women are now equally able to be lawyers, Partners and Judges. However, are there opportunities for the appointment of women to those positions to be more equitable? Caring responsibilities within a family can disproportionately fall to women. As a result, that person's career can be limited.
So, whilst women in the law may be making strides in working towards equality, the same cannot necessarily said for equity.
At Simpson Millar, we greatly value the women we have in senior positions, and at all seniorities, who bring vital differences and diverse ideas to the table. Women have as much to add as anyone else, including those who:
may work part-time;
need to work from home a lot;
may not be consistently available;
are disabled or neurodiverse.
 While society has come a long way, there is quite a way to go to ensure that the law does in fact embrace equity. We must continue the conversation and push forward for greater equality, not just in the law, but throughout our society. This is something which runs through the core of Simpson Millar. Inclusivity is one of the main values that we always live by.
Helping Towards Equality for Women at Simpson Millar
At Simpson Millar, we have:
The option for flexible and hybrid work arrangements, to give women more opportunity to balance their work, life and family commitments. This can also assist employees who are suffering from the symptoms of menstruation, menopause or pregnancy, so that they can work from the comfort of their home or take more breaks during the day for their physical and mental health. We also encourage men, as well as women, to take time out for their families and as a business, we're supportive of people's wellbeing and commitments.
Fantastic female role models in our company, and many women in senior management positions, all the way through to representing Legal positions, Marketing, Customer Service and other Business Development teams.
The opportunity for everyone to succeed on merit. Anybody can apply to our Promotions Board, giving them the opportunity to apply for Associate, Senior Associate and Partner roles. In 2022, over two thirds of the people who achieved these promotions were female. A 'Partner' in Law is traditionally seen as someone who gives their all to a firm, to be there no matter what, and we work to reframe this definition through our flexible working and promotion opportunities, so that it can still be appealing to women with childcare and home commitments outside of work.
Our excellent Learning and Development team provide opportunities for training, mentoring and development, which can help women progress in their careers. We ensure women have access to these opportunities and are given equal consideration for the most senior and highly paid roles when it comes to promotions.
We offer competitive and comparable salaries, and a range of other benefits and bonus opportunities, in line with industry standards, to help attract and retain women. One of the main steps in fostering diversity and inclusion is ensuring men and women are paid the same for equal work.
We take an 'equity approach' to the work that our teams do in settling legal cases for people. When a case is settled, we make sure all members of the team who have contributed get recognition, rather than just one person. This means that even if someone goes on maternity leave, they will be recognised for the work and the contribution they've brought to the business. This reflects the work put in by colleagues who may have taken time out to grow their family.
 Celebrating and Recognising Women at Simpson Millar
Two women in our company, Kate Edwards and Kate Hall, were announced as finalists in the Access Legal Modern Law Awards this year.
Four of our female lawyers represented Simpson Millar as finalists in Next 100 Years' 'The Way WE are' photography exhibition this year with their entry 'Our Routes to Law'. They posed with signs reading 'migrant lawyer', 'Psychology graduate', 'Raised on a council estate' and 'Disabled lawyer', to show how they were able to overcome different types of adversity to get to the positions they are in now.
Our colleagues thoughts on International Women's Day
Caroline Hurst, Senior Associate, Court of Protection:
"From my perspective, I think it's unfair that we still need to have such a day. One day a year that is publicly supposed to celebrate the achievements of women all over the world. It's disappointing that in the 21st century we still need to have this kind of day. Celebrating women's achievements is important, but in a world where we strive for equality, should such a day be necessary?
Women in the Law has always been a topic that is important to me. As a female, disabled lawyer, I have faced a number of prejudices and obstacles throughout my career but I have always firmly believed that it is my duty as a female, disabled lawyer to challenge and work towards helping to address those prejudices." 
Lidia Foster, Senior Associate Solicitor, Public Law:
"International Women's Day serves as a reminder of the ongoing need to address the longstanding imbalance in place as a result of gender. Sadly, the reminder is necessary and will continue to be necessary for many years to come. The imbalance cannot be addressed by levelling the playing field, that is years and years too late.
To actually achieve equal opportunity and equal outcomes, we need to see real changes to the way people address the inequality, and for now that means equity over equality. I hope to see the day when equality is enough."
Jonathan Gray, Head of Internal Communications:
"In the last 100 years, equality for women has come a long way and International Women's Day has been an incredible platform for championing that change. As the only male member of the People Leadership team, I stand with my female colleagues to celebrate the significant milestones that have been achieved, but to also question why an equity imbalance still exists… in this day and age, I honestly don't understand why it does – but I know it does. For my incredible colleagues, my daughter, mum, sister and women worldwide, I #EmbraceEquity. Happy International Women's Day, all."
At Simpson Millar, we love to see women advocate for themselves and we are proud of the women that represent us. Like many companies and organisations around the world, we always have further to go to provide even more tangible opportunities for Equity, vs Equality.
Get in touch, today!
Fill in the form below to get in touch with one of our dedicated team members, or call our team today on: 0808 239 3227