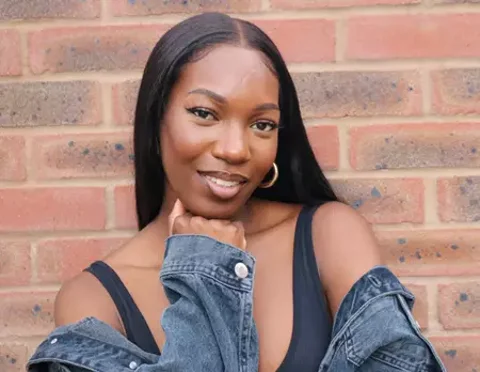 We asked Jess, one of our Medical Negligence Solicitors to talk to us about something she's passionate about for Black History Month.
I didn't necessarily think of myself as black until I moved from St. Lucia to England in 2000. I went from a 'girl' to a 'black girl' in 8 short hours and my 7 year-old self was both unaware and ill-prepared for how that prefix would shape my life here. I remember moving from Dagenham to Wolverhampton, counting the black students on one hand and feeling something I wouldn't have the words for until my early 20s.
My parents were never the kind to shy away from a new beginning and as a result, I've had plenty. Being the one of two or three black families in the neighbourhood wasn't foreign to me. The not-so-subtle stares were such an expected addition with every new house that it almost became background noise.
Our clients rate us as
'Excellent'

4.5 out of 5 based off 2452 reviews
It wasn't until my 20s that I began to notice my lack of black friends and loss of contact with my culture. There were things that were second nature to me as a St. Lucian girl that I had lost as I became a Black British woman and this realisation made me uncomfortable. I began to do research and read books which helped me to put words to the feelings I had since I was a child.
I took to social media in search of likeminded people, which led to me finding Black Femme Film – a group founded by 4 friends for Black women and femmes to get together and watch films. They hosted a summer party with a hashtag for people coming alone and although I was nervous, I bought 1 ticket and used the hashtag to meet up with another solo partygoer Shaneka, who is now one of my closest friends.
There was a sense of belonging we all shared, something about not having to explain jokes or wordless glances that made me feel at home.
The more of these events I attended, the more I discovered – gems like Black Girl Fest, Black Girls Book Club and Black Girls Camping Trip.
I realised how important they were – they were more than just screenings, parties or brunches, they were a place to feel safe. Where you don't have to overthink your hair or your tone of voice. They allowed me to explore my identity as a Black woman and share experiences, without being judged or misunderstood.
Because of groups like these, I've been educated and made lifelong friends. I'm grateful to the Black women championing change no matter how great or small. To the women who started these groups, to the Issa Raes who represent us in TV shows in all our facets and beyond our struggle, to the Kelechi Okafors who speak up for us in spaces many of us can't yet reach. I only wish I'd had them growing up but I am thankful that there is a generation of Black girls who will.
My recommendations for entertainment by Black creators:
Say Your Mind – Podcast by Kelechi Okafor
Why I'm No Longer Talking To White People About Race – Book by Reni Eddo-Lodge
All About Love – Book by Bell Hooks
Insecure – TV show
Contact the team at Simpson Millar Solicitors
You can call us Free on 0800 260 5010
Or complete the form below and we will get in touch to discuss how we can best help you.