Residential Placement Secured for Child in an Unsuitable School
Posted on: 1 min read

We helped a child's parents bring a judicial review and a positive ending in a case where the Local Authority were failing to provide suitable education.
The parents of an 8-year-old girl with Autism who we will refer to as K, was attending the day school placement which was named in her EHCP (Education and Health Care Plan). However, it had become apparent that the school had become increasingly unable to meet her needs. K is largely non-verbal so she was communicating her distress through biting and scratching herself as well as lashing out at others.
The Local Authority left her in this placement for well over a year, even though it was apparent that it was not suitable for her. Neither the parents or the Local Authority could find a day school that had places available and was suitable for her needs. 
There was one school which did offer her a place, it was a residential setting further away from K's family home. The Local Authority would not agree to fund this because of the cost.
How we helped get a good outcome for our client
The parents sought advice from our team of Education Law Solicitors, they gave us full details of their case. We pointed out that the Local Authority has a legal duty to ensure all children receive a suitable education and the residential school was the only suitable option available. We helped the parents to bring a judicial review against the Local Authority on the basis that although K had a school place, they were failing to provide any suitable education.
The case was settled when the Local Authority agreed to fund K going to the residential school after all. They acknowledged the fact that the parents should not have been forced to take legal action to get them to agree to this. The Local Authority also agreed to pay the legal costs which had been funded through Legal Aid.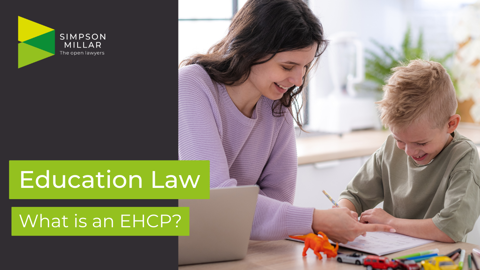 A Specialist Lawyer Explains Education, Health and Care Plans (EHCP)
The deadline for phase transfer is 15th February (31st March for children over 16-years-old). By this time, your Local Authority should have put together a final Education, Health and Care Plan (EHCP) naming a school or college for your child to attend from the following September.
Get in touch with the UK's Number 1 Education Law team today!
Fill in the form below to get in touch with one of our education law team, or call our team today on: 0808 239 9764