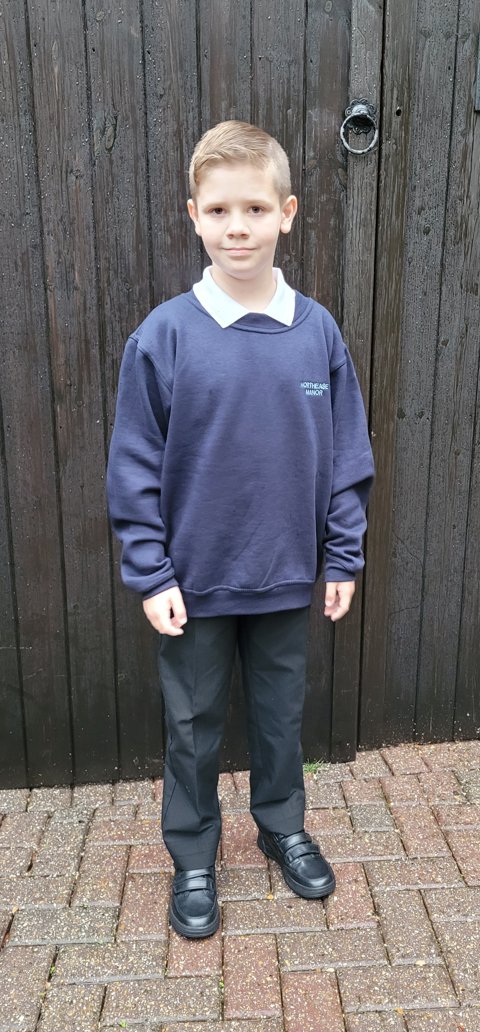 East Sussex County Council were ordered to pay for school fees by Education Tribunal Judge
Judge said the LA's refusal to fund SEN school place had been 'unsustainable'
Family say they incurred crippling costs as a result
A mother from East Sussex has launched a Crowd Justice campaign to raise funds to fight an appeal by East Sussex County Council over fees owed for her son's special educational school fees, after a Education Tribunal Judge found that the Local Authority had acted unreasonably in defending the case.
Sara Moult is the proud mum of 12-year-old Jake, from Uckfield, East Sussex, who has Autism and a Language Disorder associated with Chromosome Deletion which means his education and school setting needs to be specific to his needs.
In 2019, he was granted an Education, Health and Care Plan (EHCP), which is a legal document that sets out a child's special needs in these areas and the support they require.
However, after years of battling the family were left with no option but to take the Local Authority to an Education Tribunal in a bid to improve the accuracy of the EHCP, and also to name Northease Manor, which was the only school in the area that could meet Jake's needs.
Throughout the legal battle the LA was unable to name any alternative school that was suitable, effectively leaving Jake without a school placement and missing out on vital education.
After months of battling, the family were forced to make the difficult decision to pay for his schooling themselves while the education tribunal was ongoing, placing them in significant financial difficulty.
Earlier this year, a Judge found in the family's favour.
Unusually, the Judge also ordered the LA to pay in excess of £7,000 to the family, saying: "I have considered the effect on the applicant and on Jake. This led to [his mother] having to incur unnecessary costs in preparing for an appeal hearing on 20 February 2023 on which the respondent's position was unsustainable and with the clear knowledge that the Tribunal panel would proceed to name Northease Manor School."
Sarah Woosey, a specialist education lawyer who represented the family in their battle for justice, said the decision to award costs - which is unusual in a SEND Tribunal case, which is a 'no cost jurisdiction' – reflected the particularly poor behaviour of the LA in dragging out proceedings.
She clarified that the appeal related to the disproportionate costs incurred by the family in relation to the school fees that they had to pay while East Sussex County Council argued the case, when they were aware that there was no other suitable school that Jake could attend.
However, despite the order the LA has since applied to appeal the decision. In doing so, the family are now forced once again to defend their position, meaning that they will incur additional legal costs.
The family have now launched a Crowd Justice page in a bid to raise funds to fight the appeal, but the family say they also want to raise awareness of the difficulties faced by thousands of other families who are in a similar position.
According to the latest Government data, in 2021-22 11,052 appeals were registered with SENDIST First Tier. Local authorities won just 3.7% of cases.
Sarah Woosey, head of education law at Simpson Millar, said: "Sara and her family have fought tirelessly to secure a suitable school placement for Jake, and to hold the Local Authority to account for the costs they unfairly and disproportionally incurred along the way. They are physically, emotionally, and financially drained.
"To now have to further defend their position has been heartbreaking for them, but they are determined to do so not only for themselves, but also for all of the other families who find themselves in a similar position across the country.
"This case could potentially set a precedent, which could make it is easier for families to recover costs moving forward.  Local Authorities will also tell you that the no cost jurisdiction also protects families, but with 96% of cases going favour of those families this feels like the right time for that position to be challenged."

Sarah Woosey

Head of Education, Simpson Millar
Commenting on the case Sara Moult, Jake's mum, said the family were exhausted, but determined to fight for what they are owed. She is also calling on the Government to carry out a review that would make it easier for families to recover costs moving forward.
"As any family with a child who has SEN knows you have to fight so hard every step of the way to secure an EHCP, and a suitable school placement," Sara Moult said. "It is emotionally, physically and financially draining, and at times it feels as though the Local Authority is putting every possibly stumbling block possible in your way.
"Needless to say, we were absolutely delighted when the education tribunal found in our favour, and to then be told that the council had to pay a portion of both the legal and school fees was like a massive weight had been lifted from our shoulders.
"It's only a small amount of what we spent, but it's going to make a huge difference to us and I am eternally grateful to everyone who helped us reach this point.
"To now have to once again fighting for what we are owed is utterly heartbreaking.
"We're determined to see this matter through not only for us, and for Jake, but for every other family out there that is suffering while simply trying to do what is right for their child or children.
"The system is broken, and that needs to change."
Sarah Woosey from Simpson Millar added: "Year after year we work with hundreds of families, like Jake's, who are forced to legally challenge the local authority's failure to provide a suitable school placement for children with SEN. And as the data shows the vast majority of clients are successful in their legal challenge.
"However, while legal aid is available in some circumstances, this is extremely limited, and most families are forced to privately fund legal costs so that they have legal representation during the tribunal. Meanwhile, local authorities have access to their in-house legal specialists, and many instruct external barristers. There remains a significant 'inequality of arms' in these cases.
"We want the Government to use this as an opportunity to review the no-cost jurisdiction, and to provide better protection for children with SEN in the future. We are asking for them to provide a level playing field. At the moment, despite 96% of parents 'winning' appeals, there are no winners due to the delays involved."
Would you like to speak to our Education lawyers?
Fill in your details and one of the team will call you back