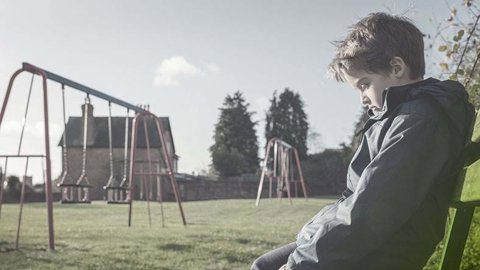 What is Institutional or Organisational Abuse?
Posted on: 3 mins read

Institutional abuse, also known as organisational abuse, is when an individual or group of individuals are neglected or suffer because of poor care practices within an organisation or care setting. It can be a one-off incident or happen regularly over a long period of time.
Sometimes there can be more than one abuser involved and many individuals being abused might not realise that it's also happening to others in the same institution.
If you're experiencing abuse or believe someone close to you is, please talk to a member of our team for confidential advice and support.
Examples of Institutional Abuse
Organisational or institutional abuse doesn't always involve physical violence – it can take many different forms and is often the result of poor processes, practices and structure within the institution.
Examples include:
Inappropriate confinement or restraint
Lack of personable care or a regular care routine
Disrespecting a person or group's right to independence, dignity or choice
Deprived or bleak living conditions
Inappropriate assertion of power or control
Neglectful medical procedures and treatments
Physical abuse
Sexual abuse
Verbal abuse
These are just some examples but every case will be different and some individuals may experience varying levels of abuse compared to others in the same organisation or institution.
Where can Institutional Abuse Happen?
Whilst institutional can happen at home in some cases, it usually takes place outside of the home.
This could be a:
Care home
Church
School
Sports club or leisure centre
Prison
In many of these settings, the abuse is committed by someone working there who uses their position of power to abuse those who are vulnerable and rely on their care. But the abuse can also happen to an employee or volunteer.
What causes Institutional Abuse?
There is no single cause of organisational or institutional abuse but it's often the result of:
Inadequate training of staff
Poor supervision
A lack of or weak communication
A culture which discourages visitors or new ideas and management styles
A lack of or inadequate support from management
In some cases, institutional abuse can span years or even decades because of a damaging culture where abuse has been ignored, overlooked or covered up to protect the reputation of the institution. In recent years, many cases of abuse in well-known schools, religious institutions and care homes have been exposed.
Signs of Institutional or Organisational Abuse
As every case is different and abuse usually takes place behind closed doors, it's not always easy to spot the signs of institutional abuse.
Some things to look out for include:
An unsafe, unsanitary or overcrowded setting
A regimented and strict routine e.g. meal times, bed times, washing and going to the toilet
Isolation or withdrawal from a community or family
Individuals not being treated with respect and dignity
No respect for religious or cultural beliefs and customs
Adults being treated as though they're children
Physical marks e.g. cuts and bruises
Inconsistent and casual decision making by staff members and/or the organisation
If you're worried that a friend or family member is being abused in an institution or organisation, you should report your concerns to the person in charge of the institution or, where appropriate, the regulator such as OFSTED or the Care Quality Commission. If you believe that a crime such as an assault has been committed, you should report your concerns to the police.
Further Help and Support
Whether you're a survivor of organisational or institutional abuse yourself, or you're concerned about someone close to you, it's important that you get the help and support you need. Our Abuse Solicitors can offer you advice and refer you to specialist support services suited to your needs. If you'd like to know more about making a claim for compensation, get in touch and one of our team can talk you through the process.
If you're a survivor of sexual abuse, when you're ready to talk, we're ready to listen
Fill in your details for a Free, Confidential, No Obligation chat with one of our team.