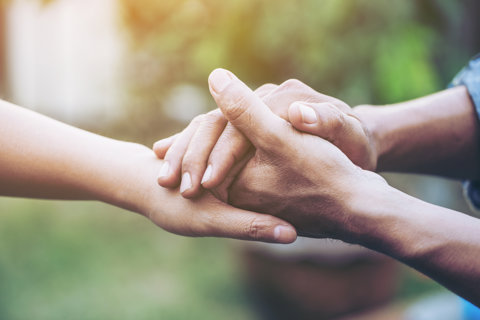 Simpson Millar Solicitors Supports People During the Holidays
Posted on: 2 mins read

As the holidays approach and reminders of Christmas are scattered throughout the streets in every shop and restaurant and throughout the TV programmes and adverts, we want to share our thoughts on the difficulties many face during this period, and how you can look after yourself and others.
The holidays can be a time for joy and celebration, but as many of our staff and clients know, it can also be a time of great difficulty for any number of reasons. For many of the survivors and victims of abuse we represent and support, Christmas can be tainted with the possibility of seeing abusers, family estrangement, or returning to settings of abuse. For our clients across other departments, the festive period can also be a time of loneliness, anxiety and enormous pressure, even if they're surrounded by loved ones.
At Simpson Millar, we feel strongly about supporting our clients holistically. For many, this means helping them find support outside of their legal matters which we are helping resolve, even if it's just for a quick conversation. While regular support networks can be interrupted at Christmas, you can still access support, information and advice through a number of organisations.
If you're concerned about someone who you think could be vulnerable around the holidays, or you need some extra support yourself, the following charities offer help, advice, and online resources:
There is help out there if you need it during the festive period and hopefully this will help to signpost some organisations.
Get in touch, today!
Fill in the form below to get in touch with one of our dedicated team members, or call our team today on: 0808 239 1287