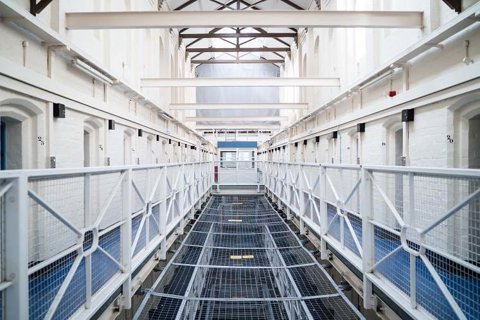 Sex Attacker Prison Sentence Shows how Quickly Predators are Being Caught
Posted on: 3 mins read

Football coach, Alfie Morel, was recently sentenced to 15 years and 10 months after he was found to be sexually abusing boys he had groomed through online gaming.
The horrible nature of Morel's crimes could have worsened if he was not reported by both the FA and the school of one of his victims. Concerns were raised about Morel after it transpired he was travelling alone with boys in his car, which is not permitted for football coaches. Furthermore, concerns were raised regarding him not properly following safeguarding rules.
Hampshire-based Morel, 24, clearly raised suspicions with his actions, which led to his arrest; despite the abhorrent crimes committed, it proves that people are much wiser to suspicious behaviour than once before.
One in 10 instances of abuse are brought forward to social services, according to a study on child maltreatment by the British Medical Journal. This shows just how many abusers have gone undetected; consequently, a significant number of victims have been subject to unspeakable horror without ever feeling like they are being helped.
Safeguarding Measures
A safeguarding policy is often put into place where an organisation or group is based around children. Schools, nurseries, sports clubs and so on, will all have safeguarding measures in place to ensure that the children in their care are kept safe: proper vetting of staff and volunteers, noting what/ who could pose a risk to the children, how an organisation responds to allegations of neglect or abuse, etc.
In 2006, the government set out the ways in which organisations and individuals can safeguard vulnerable people. Up until this point, abuse and neglect would have been much more difficult to investigate. Morel not following correct measures as a football coach allowed the FA, and others around him, to recognize that children were potentially at significant risk.
Safeguarding policies are more thorough than they have ever been. Police detectives and officers have access to advanced technology, as well as a much better understanding of grooming and sexual abuse. This allows them to catch predators early on, preventing potential victims from being abused.
Predators will never be caught soon enough, but it can be said that they are being apprehended at a much faster rate than ever before. Morel's crimes spanned over eight months, which is still far too long, but a much shorter period than past predators.
Despite this, we know that there is more that can and should be done to improve safeguarding in sport. Former Tottenham and England football player, Paul Stewart, has recently set up a free safeguarding course for coaches and parents with the aim of making sure lessons are learnt from the past. Stewart was abused for four years by his football coach up until the age of fifteen and has spoken on how important it is that young players are protected.
Risks of the Online Gaming Community
Thanks to concerns being raised, Morel is now unable to harm any other children. However, one of the more distressing facts of this case is that he was grooming children via online gaming. Now, it is easier to monitor what your children are doing online, but gaming is a relatively recent platform abusers are using to gain access to children.
Online gaming is based on its open nature; players can speak to others whilst gaming together, whether they know one another or not. To a lot of online gamers, this concept is normal and does not raise any alarm bells. However, if your children are regularly playing online games, consider the following:
Take note of the games that they play;
Research the games that they are playing – are they suitable? What is the age recommendation?
Access the consoles privacy settings so that potential predators cannot access your child's profile or contact them.
The most important step in online gaming safety is to sit down with your children and discuss with them what can go wrong. Explain that they should never accept requests from people they don't know, and never to give out any of their personal information to anyone.
If you have any concerns with regards to your child and online gaming safety, or you have been affected by anything mentioned, please get in touch with our specialist Abuse Claims Solicitors.
Get in touch, today!
Fill in the form below to get in touch with one of our dedicated team members, or call our team today on: 0808 239 1287