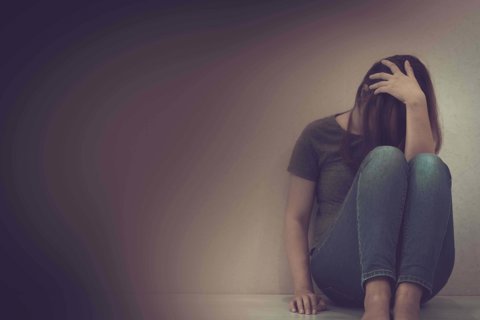 Panorama Investigation Reveals Abuse at Mental Health Hospital
Posted on: 6 mins read

This article was updated on 27 October 2022.
Last week, the BBC released the findings of its undercover Panorama investigation into the "toxic" environment of one of the UK's largest mental health hospitals – the Edenfield Centre. The investigation followed allegations made by whistleblowers about inappropriate staff behaviour and threats to patient safety.
For three months, BBC reporter Alan Haslam took on the role of a support worker at Edenfield, a medium secure unit ran by Greater Manchester Mental Health NHS Foundation Trust. In that time, the reporter was witness to multiple instances of staff being hostile towards patients, humiliating and sometimes going as far as to physically assault them.  
As Abuse Lawyers, we're deeply disturbed by the footage captured as part of this investigation and we're equally concerned about the more recent revelation that the Edenfield Centre was praised by the Care Quality Commission (CQC) at the time of filming.
In this article, we've explored in further detail the findings of the BBC's investigation, as well as how the substandard treatment of patients was allowed to happen and what the wider response has been.
If you or a loved one has been affected by emotional, psychological or physical abuse as an inpatient, our Abuse Solicitors could help you access support and compensation.
What Did the Investigation Reveal?
The Edenfield Centre near Manchester was built to care for people who are held under the Mental Health Act after being identified as a serious risk to themselves or others. But the footage shown last week has revealed a significant lack of care amongst staff members and a general feeling of resentment towards patients.
In the Panorama episode, support workers discussed 23-year-old patient Harley, who is autistic and has self-harmed in the past, stating that they wanted to put her in seclusion as they needed a "break from her".
Patients should only be subjected to seclusion if there is an "immediate necessity" rather than as a punishment. But the way in which patients were confined to seclusion rooms at Edenfield amounts to psychological abuse. One patient had been kept isolated for more than a year, with only a bed, shower and toilet. She was allowed two teddy bears for comfort and almost nothing else.
It's easy to see how inpatients' mental health has deteriorated since being at the centre rather than improving. One patient, 22-year-old Olivia, told the undercover report that the hospital had made her worse in "every way". Staff members had sworn at her and repeatedly called her fat, which was particularly damaging for Olivia who had been bullied in the past and subsequently self-harmed.
In addition to the horrific psychological and emotional abuse present at Edenfield, there were also instances where patients were physically assaulted by members of staff. This happened when staff made the decision to place Harley in seclusion. Before even speaking to her, multiple employees dragged Harley onto the floor and forcibly dragged her to the seclusion room.
On another occasion, a male support worker pinched a female patient with a history of self-harm after mocking her weight. The second time he pinched her, her arm was bent backwards and the patient was visibly distressed as she begged a senior staff member to step in.
How was this Allowed to Happen?
After the revelations of the BBC's investigation, it has been publicly disclosed this week that the Care Quality Commission had visited the Edenfield Centre and commented on its "strong, motivated leaders". This is reflected in informal feedback given to the inpatient unit by the CQC as they stated that staff members "carried strong vision and values and were highly motivated."
These comments are in complete contrast to the footage captured by the BBC which showed senior colleagues mocking and swearing at patients, using restraint where it was not needed and taking hour-long naps whilst on shift.
Although the CQC had sent warnings to other psychiatric units within the Greater Manchester Mental Health NHS Foundation Trust relating to improvement needed within their services, the Edenfield Centre did not receive any such warning. 
It's extremely concerning that the gross mistreatment of inpatients at Edenfield was seemingly not picked up by the CQC at their inspections, and the mental health charity Mind has commented that it "raises serious questions about the effectiveness of the CQC inspection process."
The CQC has now suspended the "good" inspection rating for Greater Manchester Mental Health Trust's forensic and secure wards.
What has Been the Response?
Since last Wednesday's Panorama episode, Greater Manchester Mental Health Trust has appointed senior doctors to carry out clinical reviews of all the patients affected and it has also commissioned an independent review of the services at Edenfield. A number of staff members at the inpatient unit have also been suspended.
But the charity Mind has pointed to the fact that this is a much more widespread issue that needs to be investigated on a national level. They have called for a public inquiry into inpatient health care across England after "repeated failures in care and regulation over the past decade."
We know that over the past decade, evidence of significant failings has been revealed at other mental health hospitals throughout the country. In 2011, Panorama exposed abuse against patients at Winterbourne View private hospital near Bristol and Eldertree Lodge in Staffordshire was shut down after reports of abuse against patients.  
We hope that this latest investigation will bring significant change that ensures that inpatients at these hospitals are universally well cared for and families can feel confident that their loved ones are in a place where they are looked after.
Update – Dismissal of Staff Members at Edenfield
Since we originally wrote about the apparent abuse that was recorded at Edenfield, it's been revealed that as well as over 20 members of staff being suspended, several others have now been dismissed.
The Edenfield unit, which usually has 600 staff supervising 200 adult patients, is currently closed to new admissions and some wards have been shut down following the Panorama episode. The Trust has since committed to "honesty, candour and transparency" in all its dealings as it seeks to "put things right."
But there is still significant concern surrounding the fact that allegations of abuse and substandard treatment of patients were not acted upon sooner. Manchester councillors have referred to this as a "failure of senior leadership", which has led them to make calls for a public inquiry into the Edenfield unit.
We share the concerns raised by Manchester councillors and although we're pleased to hear action has now been taken by the Greater Manchester Mental Health Trust, the fact that this had to be prompted by external intervention is worrying.
The circumstances surrounding the revelations at Edenfield are particularly concerning as the Trust covers such a wide area, meaning the behaviour shown in the Panorama episode may have been allowed to take place at other mental health units in the region.
We therefore fully support the calls for a public inquiry and we'll be monitoring the situation for further updates.
Our Abuse Solicitors have years of experience helping people who have suffered institutional abuse. Depending on your circumstances, you could be entitled to Legal Aid or we could handle your claim on a No Win, No Fee basis. Get in touch with our friendly team to find out more.
Would you like to speak to one of our specialist abuse team in confidence?
Fill out your details and request on of our team calls you back