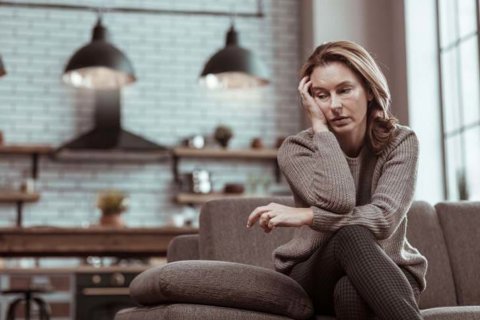 New law Means Domestic Abuse Survivors Could get More Time to Report Domestic Abuse
Posted on: 3 mins read

Current Time Limits for Domestic Abuse Prosecutions
In October 2021, the BBC revealed that 13,000 domestic violence cases in England and Wales had been dropped by the police in the last five years as victims had not reported the crimes within the six-month time limit.
Currently, domestic abuse incidents must be reported, and prosecutions must start within 6 months of the offence.
Proposed Changes to the Time Limits for Domestic Abuse Prosecutions
The Police, Crime, Sentencing and Courts Bill is currently in its final stages. If it's passed, it will change the time limit in England and Wales for victims to report domestic violence to the police.
If this new law is approved, the six months will run from the date the incident is reported to the police, and there will be an overall time limit of two years from the offence, to bring a prosecution.
The Criminal Injuries Scheme and how the new Rules Will Impact Domestic Abuse Claims
The Criminal Injuries Scheme is a government-funded scheme set up to compensate victims of violent crime, including physical, sexual and emotional/psychological abuse, to help them rebuild their lives.
If you want to make a claim, the abuse you've suffered must be reported to the police, and an application must be made to the Criminal Injuries Compensation Authority (CICA) within 2 years of the incident.
However, if the CICA application isn't made within that two-year time period, if it can be proved that there were exceptional circumstances that prevented the abuse survivor from applying earlier, and can be determined with further extensive enquiries it can sometimes be extended.
CICA applications under the Criminal Injuries Scheme can sometimes be rejected if the evidence presented does not show, on balance, that the domestic violence occurred. For instance, if there were no obvious injuries from the abuse.
Compensation can be withheld under the Criminal Injuries Scheme if the incident wasn't reported to the police as soon as reasonably practicable. If there's a delay in reporting domestic abuse to the police, this can often be grounds for the CICA to withhold compensation.
It is possible to challenge this and the CICA do recognise that domestic abuse is often reported late, compared to other crimes. It is yet to be determined how the new law will affect the "reasonably practicable" reporting criteria within the Criminal Injuries Scheme.
What Simpson Millar Think About the Changes to the Time Limits for Domestic Abuse Prosecutions
Extending the time limit to give abuse survivors two years from the offence to bring a prosecution against their abuser should mean that there are more successful prosecutions.
A conviction will prove that the abuse occurred, and this will mean that the applications that have been made outside of the 2-year time limit will have more chance of being successful without needing further extensive enquiries.
The Criminal Courts do require a higher standard of proof when it comes to cases, and it must be proved beyond any reasonable doubt. In a CICA claim, there does not have to be a criminal conviction, but we do have to show on balance that the abuse happened.
The proposed changes show that the justice system recognises how difficult it is for victims to report their abuse as they often live in fear of repercussions and are, therefore, not always able to report the abuse immediately.
It is likely that once these changes are implemented, they will have a positive impact on criminal injury claims as more criminal prosecutions will succeed once the time limit is extended.
The Government has also announced that £125 million will be given to councils across England to provide vital support services for domestic abuse victims during 2022/23, taking the total amount awarded to £330 million. The funding will go to healthcare providers, social workers, benefit interpreters, immigration advice centres and other specialist services.
We have a team of specialist Domestic Abuse Solicitors, who would be happy to talk through your situation and tell you if you're eligible to make a claim under the Criminal Injuries Compensation Scheme and give you an idea about how much compensation you're likely to receive.
We're passionate about supporting and representing survivors of abuse and helping them get the closure and justice they deserve.
Contact us for confidential legal advice and we'd be happy to discuss your case with you.
Get in touch, today!
Fill in the form below to get in touch with one of our dedicated team members, or call our team today on: 0808 239 1287