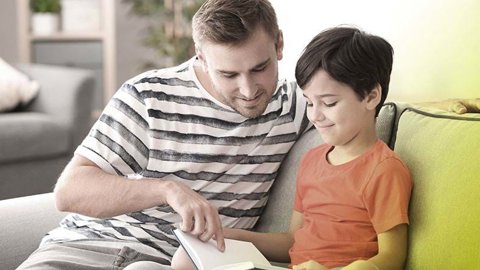 Change of Child Name Disputes
Posted on: 4 mins read

In England and Wales you can legally change your child's surname by Deed Poll as long as everyone who has Parental Responsibility agrees. It is always best to take into account the child's views if they have them. The views of a twelve year old will hold more weight than that of a toddler.
Parents choose to change a child's surnames for many reasons but usually because they are recently married, divorced or they adopted the child. 
Whatever the reason, it can be a sensitive issue. As a result, disputes can happen between the people with Parental Responsibility. Mediation is often the best way to resolve a dispute but if this fails, you can ask the Court to decide.   
If you're in a dispute over your child's surname, our Family and Child Law Solicitors can help you resolve the dispute. We can help you access mediation and apply for any necessary Court Orders.
For initial advice get in touch with our Family and Child Law Solicitors.
Court Guidelines
The Court sets out various guidelines:
If both parents are married – they both have the power and duty to register their child's name
If both were unmarried – only the mother has the power and duty to register the child's name
Dispute Over Your Child's Name
If you're in a dispute over your child's name, mediation should be the first option to resolve the dispute before issuing Court proceedings.
You can arrange mediation yourself but a Family and Child Law Solicitor can often help by giving you both some things to focus on for the negotiations.
You should both clarify your position on why you want the change of name. A Family and Child Law Solicitor can also tell you if the Court will consider your child's name change request as reasonable or not.
Choose Mediation
Mediation is a very important stage. Your child's interests are what is most important here and it will be better for everyone involved to avoid going to Court.
Mediation usually has to be attended before any Children Act applications, but there are some exceptions. A trained, Family Mediator is independent and can review the situation from both sides. They can offer guidance to you both and hopefully find a reasonable and fair solution.
You should note that any agreements made at Mediation are not legally binding.
If you do reach agreement during Mediation, you can draw up a change of name deed and both parents must sign it.
Court Proceedings
If you can't agree at mediation and you still want to change your child's name, you will have to issue Court Proceedings at your local Family Court.
Any Court Orders made at the Court are enforceable and legally binding.
There are different Court Orders that can be issued by the Family Court. To change a child's name, you would make a Specific Issue Order or a Prohibited Steps Order to stop the name change when you've not given permission.
You will need to prove to the Court that changing your child's name is in their best interests.
For some children, it's better to maintain a link to their biological parent, but the Court will look at each person and assess their level of commitment to the child. They will also consider any reasons to refuse the application.
The Outcome of Court Proceedings
It's common for the Family Court to agree for a child's surname to be changed to a double barrel, to include the surnames of the separated parents. This is usually the fairest result and it means that each parent has an equally strong role in their child's life.
Our Family and Child Law Solicitors have many years' of experience in dealing with disputes over children and can help you.
Get in touch, today!
Fill in the form below to get in touch with one of our dedicated team members, or call our team today on: 0808 239 3465