Work in Progress (WIP) File Purchases for Solicitors
Looking to sell a WIP Book, our Rapid Response Team can help create value from your Work in Progress or Live Files

We're rated
'Excellent'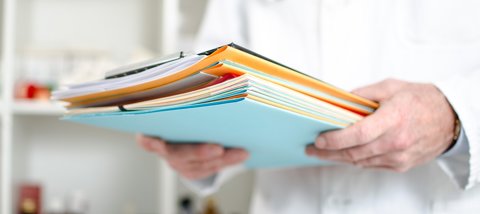 There has been significant change in the Personal Injury and Medical Negligence market over recent years and more on the horizon with the likely extension of fixed costs regimes and an increase in the small claims limit.
As a result, we're seeing a number of firms who want to exit the market and are exploring the sale of books of work in the hope of avoiding the future cost of production.
As a consumer focused firm, Personal Injury and Medical Negligence has always been core offerings. We've got the infrastructure in place to support these cases and are committed to growing these areas within our business.
We're actively looking to purchase Work in Progress (WIP) from law firms who either want to leave the PI market or want to raise capital and in response we have set up a dedicated, experienced team who can quickly and effectively complete these transactions whilst making sure that client care is maintained.
Why would you sell your WIP?
There may be many different reasons why you may be looking to sell WIP. If it's a strategic decision to exit PI, you can pass your cases onto a firm which has that ongoing focus, like Simpson Millar and realise value from your WIP without the operational costs.
Alternatively you may want to reduce cost base and raise capital – restructuring in a highly competitive market is common. To do this, you may want to realise part or all of the value of the WIP and in some cases, decrease or redeploy headcount.
Why Choose Simpson Millar?
What's the Process?
Speak with us in Confidence

There is always a level of sensitivity involved in these transactions. The first step would be to get in touch so we can talk about what you want and how we can help.

Discuss Your Requirements

During this initial conversation, we need to know what you want and whether we can help. Our tag line is 'the open lawyers'. This spans across all our work, including WIP transactions. We want to be clear and transparent so we can manage expectations from the beginning.

Building an Offer

We would need some granular data about your case load. This would allow us to run that data through our financial model and create an anticipated end value on the cases, which would allow us to construct an offer.

Due Diligence

Assuming our offer is acceptable and commercial terms agreed, we'd need to complete due diligence on the book. This normally comprises reviewing around 10% of the WIP by volume.

Agreement

Once due diligence is completed successfully, we'd enter into a legal agreement.

On-board Clients

Once completed and agreed, we'd begin the on boarding process. This includes communications from you (the Vendor) to your clients announcing the decision. Very quickly after we would contact those clients, explaining who we are, setting out our philosophy and approach and how we will work with them going forward. We would, at this stage, seek their instruction to proceed and complete any necessary client documentation

Payment

Payment is then made in accordance with the commercial terms that have been agreed.
Our clients rate us as
'Excellent'

4.5 out of 5 based off 2457 reviews
Contact our team Today!
Fill in the form below for a no obligation, case assessment or call our team today on: 0800 260 5010