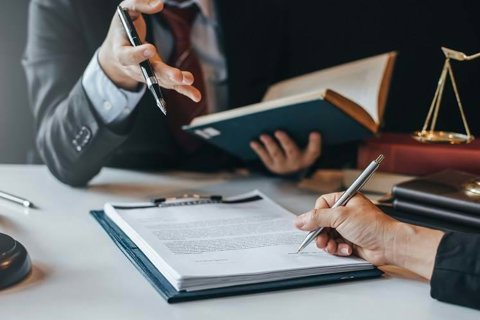 We are committed to providing a high-quality legal service to all our clients. When something goes wrong we need you to tell us about it in order to help us improve our standards.
Mr Jonathan Watts is the firm's Designated Complaints Handling Officer and the person with overall responsibility for complaints. He can be contacted at [email protected] or by post at Simpson Millar LLP 39 St. Pauls Street, Leeds LS1 2JG.
The Solicitors Regulation Authority can help you if you are concerned about our behaviour. This could be for things like dishonesty, taking or losing your money or treating you unfairly because of your age, a disability or other characteristic.
You can raise your concerns with the Solicitors Regulation Authority.
Our complaints procedure
If you have any concerns about the way in which your matter is being conducted please raise it in the first instance with the Case Handler dealing with your file.
If they are unable to deal with your concern to your satisfaction, you may then ask that the matter be formally investigated under our Complaints Procedure.
Stage 1
If your concern has not been addressed to your satisfaction by the Case Handler then please write or email their Supervisor who will conduct an independent investigation of the complaint. You will find the Supervisor's details in your initial paperwork or through your Case Handler. If you are unable to locate this information you can contact our Complaints Team by emailing [email protected]. Your complaint will be acknowledged within 3 days and a written response will be provided within 28 calendar days of the complaint being received.
Stage 2
If the complaint remains unresolved, it will at your request be escalated to our dedicated Complaints Team led by Jonathan Watts who is our Designated Complaints Handling Officer. The complaint will be reviewed and further investigations may be carried out, if deemed necessary. We will write to you within 28 calendar days of receiving your request for review and confirm our final position on your complaint and explain our reasons.
We have eight weeks to consider your complaint. Following our final response, you may have the right to complain to the Legal Ombudsman if your complaint is not resolved to your satisfaction. You can contact the Legal Ombudsman at PO Box 6806, Wolverhampton WV1 9WJ, www.legalombudsman.org.uk, tel 0300 555 0333, [email protected].
Normally, you will need to bring a complaint to the Legal Ombudsman within six months of receiving a final written response from us about your complaint. The Legal Ombudsman cannot deal with all complaints and will only deal with complaints from members of the public, certain very small businesses, charities, clubs and trusts. The Legal Ombudsman will tell you whether they are able to deal with your complaint.
If we are unable to meet any of the timescales given to you we will let you know and explain why.
You will not be charged for our work investigating a complaint made by you.
If because of a special need, you require us to deal with your complaint or communicate with you in a particular way please let us know so that in as far as is practicable, this may be accommodated.
Click here to view the Online Dispute Resolution platform which is an interactive website offering a single point of entry to consumers and traders seeking to resolve disputes. 
We have, however, chosen not to adopt an ADR process. If, therefore, you wish to complain further, you should contact the Legal Ombudsman.
Our clients rate us as
'Excellent'

4.5 out of 5 based off 2457 reviews
Contact our team Today!
Fill in the form below for a no obligation, case assessment or call our team today on: 0800 260 5010