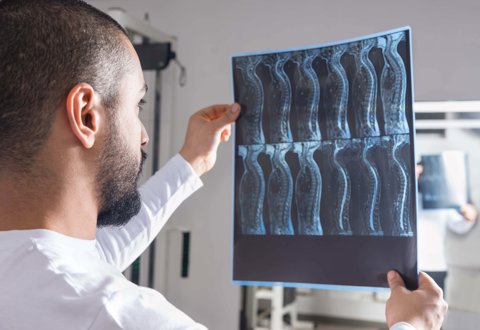 How to Claim Compensation for a Fracture Injury
Posted on: 3 mins read

If you're claiming compensation for a fracture injury your Personal Injury Solicitor will investigate what happened to you, so we can determine if it was caused by someone else's negligence. This investigation will include:
Obtaining CCTV
Asking for accident records
Checking risk assessments
Taking witness statements
Arranging medical assessments
If the party responsible for the accident admits their fault early on, their insurance company will often fund rehabilitation to aid your recovery. It benefits all parties for the injury to heal as soon as possible and for the injured person to be well enough to get back to work.
If no admissions of fault are made about the accident, we may need to start Court proceedings, which will involve a timetable being set for the exchange of evidence. Eventually, if the parties can't agree who was at fault for the accident, a Judge will decide. However, most personal injury claims don't get this far, and we're usually able to settle cases without having to go to Court.
Get in touch with our Personal Injury Solicitors for a free claims assessment, and we'll be happy to discuss your situation and answer any questions you may have. We can also speak about possible funding options, such as No Win, No Fee.
What Medical Evidence is Needed?
As part of your claim, we need to work out exactly how severe your fracture is and how it has impacted your life. This is really important because we want to claim for the right amount of compensation and help you get any care, support and rehabilitation you may need.
To do this, we'll arrange for you to be assessed by an independent orthopaedic consultant surgeon, who'll write a report detailing your condition and advising on any treatments or rehabilitation that could benefit you.
If you've suffered any other injuries, including psychiatric injuries, we'll obtain reports from experts in those fields too.
If there haven't been any admissions of fault, you can take your medical reports to your GP to ask for any treatment recommendations to be organised through the NHS.
How Much Compensation Will I Get?
Most personal injury claims are split into General Damages and Special Damages.
General Damages are designed to compensate for the pain, suffering and loss of amenity caused by an accident, and are determined by the Judicial College Guidelines.
The amount you can claim for a fracture depends on how severe it is. A simple Colles fracture of the wrist would attract an award of around £6,970, while you could possibly be awarded between £26,000 and £36,000 for a complex fracture to the leg which results in permanent discomfort or immobility.
We should stress though that these are just guidelines, so any amount you receive for an injury will depend on your specific circumstances.
Special Damages, meanwhile, cover the direct losses that arise from an injury, such as:
Loss of earnings
The cost of medical care
Travel expenses
Care costs
The cost of specialist aids and equipment
The financial consequences of a fracture injury will be different for each person, so Special Damages must be carefully calculated and evidenced.
Get in touch, today!
Fill in the form below to get in touch with one of our dedicated team members, or call our team today on: 0808 239 3227