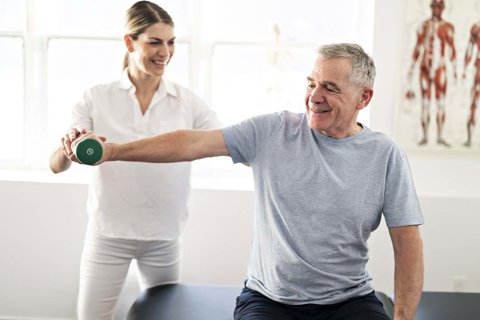 What Rehabilitation Can I Get after a Brain Injury Accident?
Posted on: 4 mins read

Many types of rehabilitation are available for people who've sustained a brain injury in an accident, such as:
Physiotherapy
Neuropsychology
Neuropsychiatry
Pain management
Residential assistance
As a Serious Injury Solicitor who specialises in Brain Injury Claims, it's my job is to make sure that whoever is responsible for the accident that caused a brain injury, or their insurance company, pays compensation, so the injured person can be helped back into the position they were in before the accident happened; as much as possible.
That means getting them the help they need to live independently and cope with any physical or psychological problems that have been caused.
As part of that process, independent medical experts who specialise in brain injury assess the injured person and give their opinions on how the injury will affect them in the future.
Where possible, we'll also employ a case manager before we get to this stage, often a former nurse or occupational therapist, so they can visit the injured person and their family. They can set out the immediate needs that should be dealt with and what it would cost to have these met privately. We can then ask the insurer to pay for this, provided they accept full or partial liability (fault).
The type of rehabilitation a person gets depends on the nature of their brain injury, and will be designed to help them deal with any problems they now have.
For more information on claiming compensation and accessing brain injury rehabilitation, get in touch with our Serious Injury Solicitors for a free claims assessment, and we'll be happy to discuss your situation with you. We deal with many claims on a No Win, No Fee basis.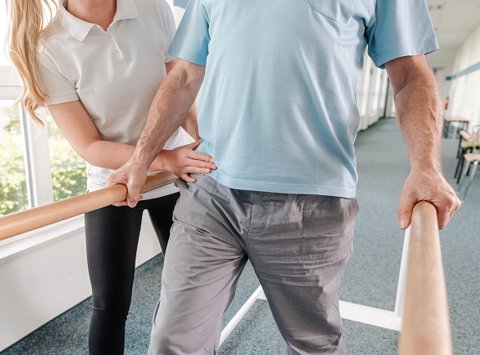 Why Rehabilitation is So Important
It's said that the brain repairs itself after a trauma, but that this takes up to two years. Beyond that period, any problems that the brain injury has caused are usually permanent. So rehabilitation for the injury isn't to cure these problems, but help brain injured people learn to live with them and overcome them, and enjoy a better quality of life.
The earlier that someone can have the help from clinicians who understand brain damage, the best chance the injured person has of maximising their recovery in those crucial two years post-accident.
Rehabilitation for Moderate Brain Injuries
Ironically, the more severe the injury, the better the assistance that's usually provided, as brain injury units are dotted around the UK and patients can often be referred to them by the hospital that treated them or their GP.
I say ironically because those individuals who are so seriously injured that they need in-house care are often still likely to need huge assistance in the future.
The real problems surround what we call the walking wounded - people who've had a brain injury but look like they've made a complete recovery, except to trained professionals and those that know them well.
These people do have maybe a 10-20% change in their ability to function, which may present itself as:
Short-term memory loss
An inability to organise and motivate themselves
General apathy towards life and work in general
Great periods of fatigue, usually during a typical day because they have to concentrate far more than others when performing everyday tasks or making decisions
In some cases, it may show in the form of behavioural issues, such as acting inappropriately or like a child or teenager in situations where they'd once have been very focused and adult. Usually, family and friends are the first to notice these changes, which in some cases can prevent a brain injured person from returning to work.
Replacing work with meaningful activities, perhaps sheltered or voluntary work, can be a big help in this situation.
A brain injured person may also benefit from help from trained specialists known as enablers or buddies, who can work with them to help them regain their independence. This may involve:
Taking someone to the gym
Developing interests that help to fill the time lost by not being at work, such as fishing
A case manager may employ about three enablers to make sure there's always sickness or holiday cover, or if one of them moves into a new job, as it's unusual for a support worker to stay with the injured person for life.
Get in touch, today!
Fill in the form below to get in touch with one of our dedicated team members, or call our team today on: 0808 239 3227