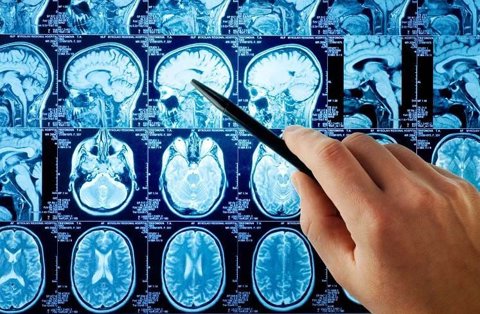 Brain and Head Injury Compensation Payouts Guide
Posted on: 2 mins read

This article was updated on 1 July 2022.
The amount of compensation you can claim for a brain injury depends on the extent of your injuries.
At Simpson Millar, we have a team of Personal Injury Solicitors that specialise in brain and head injury claims. We are dedicated to getting the maximum amount of compensation and rehabilitation support for people who have suffered brain injuries through no fault of their own.
For free legal advice, get in touch with our Personal Injury Solicitors. We may be able to deal with your claim on a No Win, No Fee basis – ask us for details.
Compensation for Brain Injuries
In the UK, personal injury compensation is usually divided into two categories – general damages and special damages.
General Damages and Special Damages for Brain Injury
General damages are intended to compensate for your pain, suffering and loss of amenity – the latter refers to the way your quality of life has been affected. It's also important to note that pain and suffering can be either physical or psychological.
There are guidelines which state how much compensation should be awarded for general damages in brain injury cases. These are split into brackets, depending on the severity of the injury. For example, as a general guide:
Most Severe – in the most severe brain injury cases, the compensation awarded could be between £280,000 and £400,000.
Moderately Severe – in moderately severe brain injury cases, the compensation awarded could be between £220,000 and £280,000.
Moderate – in moderate brain injury cases, the compensation awarded could be between £150,000 and £220,000.
Special damages are intended to recover your actual financial losses. This can include things such as your past and future loss of earnings, the cost of medical rehabilitation, past and future care as well as the cost of adapting your home.
This means your special damages depend entirely on the amount of money you have lost because of the accident that resulted in your injuries. Financial losses in brain injury cases can be significant, especially if your ability to work is affected, and/or you require lifelong care.
What Will Compensation Cover?
Brain injuries vary enormously in scope. Someone can recover from a mild concussion within a matter of days. On the other hand, a catastrophic brain injury may never resolve. This can result in ongoing physical and psychological injuries, along with permanent cognitive impairment.
Whatever type of brain injury you have suffered, you deserve to be properly compensated. Your general damages are there as redress for the impact your brain injury has had. Of course, this can never give you your health back. But it can offer some form of justice for you and your loved ones.
Special damages are there to put you back in the financial position you would have been in, were it not for the accident. Where brain injuries are concerned, the financial losses can be huge. You may not be able to return to work at all, or you may only be able to manage a reduced workload. This loss of income can result in hardship for you and your family.
Additionally, you may need round-the-clock care, a range of medical treatments and help maintaining your household. Your home may have to be adapted to account for your injuries. Your loved ones may also have to give up work in order to care for you, meaning they too suffer a loss of earnings.
Your compensation is intended to cover all of these expenses, ensuring no one is left out-of-pocket because of your brain injury.
Get in touch, today!
Fill in the form below to get in touch with one of our dedicated team members, or call our team today on: 0808 239 3227