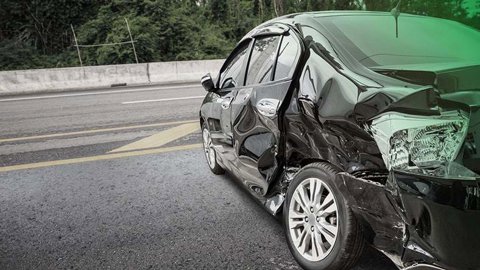 Top 15 Questions Asked to Road Traffic Accident Solicitors
Posted on: 5 mins read

Susan Vanden
Partner, Road Traffic Accident Technical Manager
Many of the people we help claim road traffic accident compensation won't have navigated the complex world of personal injury claims before, and come with many questions.
So we thought we'd round up many of the most common questions our Road Traffic Accident Solicitors are often asked.
If you've been injured in a road accident and have questions about making a claim, please don't hesitate to contact us. We offer a free claims assessment, so will be happy to discuss your situation with you and answer any questions you may have. Ask if we can deal with your claim on a No Win, No Fee basis.
1. What Do I Have to Do During the Claim Process?
Very little. If we take on your claim, we handle the legal process while you concentrate on getting better. We'll let you know the information we'll need from you at the start of the claim, so all you'll have to do is go to any medical appointments that we set up for you.
2. Will I Have to Fill Out Lots of Paperwork?
There is a certain amount of paperwork at the outset, but we can talk you through it and we do try to keep this to a minimum. Any paperwork we send out is to make sure that we have all the information we need to get you the maximum compensation you're entitled to. If you're unsure about anything, just ask.
3. Will I Receive Any Help in Recuperating from My Injuries?
Yes, we can arrange for your medical assessments and any physiotherapy or rehabilitation that you might need. The costs of private treatment forms part of your losses.
4. What Can I Claim For?
You're entitled to be put back in the position you were in before the accident. This means that you can claim for any money lost, such as the cost of rehabilitation, loss of earnings, care, medical treatment, medication, gardening and DIY services and travelling costs.
5. How Long Will the Claim Take from Start to Finish?
Each case is different so it's impossible for us to say exactly how long your claim will take. Straightforward cases can settle within as little as two months, whereas more complex claims have taken several years. Sometimes, a straightforward claim can turn into a more complicated case because a person's injury has got worse over time.
6. What Happens at the Assessment?
The examination isn't like going to your GP or hospital. The medical examination is to enable the doctor to prepare a report outlining your condition and how your injuries have affected your life. You can expect to be asked questions about your health before the accident, how your health has been affected by the accident since, visits to the hospital or your GP, and how the accident has affected your ability to work, socialise and look after yourself and your family.
7. Can My Own GP Report on My Injuries?
You can't choose your own doctor, but we will arrange an appointment for you with someone local.
8. Do You Need to See My Medical Records?
In most cases, we don't need to look at your entire medical history. But if you have a more serious or complex injury, your full medical history may need to be part of the assessment. It may also be important if you're suffering with a pre-existing condition that's been made worse by your accident. Please be assured that this information will be treated with complete confidentiality.
9. What Does No Win, No Fee Actually Mean?
It's simple. If your claim is unsuccessful we won't charge you a thing. If it's successful, we take our fees from the amount that you're awarded before we pay the compensation into your bank account.
10. How Much Will It Cost Me to Claim?
The Conditional Fee Agreement limits the costs we can charge on your case. This means that however much work needs to be done to settle your claim, we'll never charge you more than 25% of the total compensation you're awarded (including VAT). This means you get the best possible service knowing that you keep the majority of your compensation.
You'll also need to purchase After the Event (ATE) Legal Expense Insurance if you don't have it already. This covers any costs you may need to pay to the other side and means you're insured if we don't win your claim, so you won't have to pay us a penny in the unlikely event that this happens.
11. How Quickly after My Claim is Settled Will I get My Money?
The amount of time between your case being settled and the moment you receive your compensation can vary, but it normally takes around 4-6 weeks, if not sooner. We rely on the insurer to send us your money so we don't have actual control over payment.
12. Is There a Time Limit on Claiming Compensation?
You have three years from the time of your road traffic accident to make a personal injury claim in most cases. If you were under 18 when you had the accident, the three years run from when you turn 18.
13. What Happens If I Receive an Offer Directly from the Other Side?
Sometimes insurers contact injured people directly and offer money to settle a claim. If you receive an offer directly from the other side, then we highly recommend that you contact us as soon as possible so we can advise you on your best options.
14. Will I Have to Go to Court?
Probably not. Most of our cases settle well before a Court hearing and a lot don't even have to have legal proceedings issued.
15. Can I Claim for a Child?
Yes. If the claim is on behalf of someone still under the age of 18, they'll need to appoint a representative called a Litigation Friend to act on their behalf.
A Litigation Friend is a representative who makes decisions in a personal injury case where the person claiming is either:
An adult who lacks the mental capacity to manage their own Court case
A child (under the age of 18)
A Litigation Friend can be:
Someone who has a Lasting or Enduring Power of Attorney
A parent or guardian
A family member or friend
A Solicitor
A professional advocate
Our personable, friendly and experienced team are happy to answer any questions you may have about claiming compensation for a road traffic accident, so please don't hesitate to get in touch with no obligation.
Get in touch, today!
Fill in the form below to get in touch with one of our dedicated team members, or call our team today on: 0808 239 6443