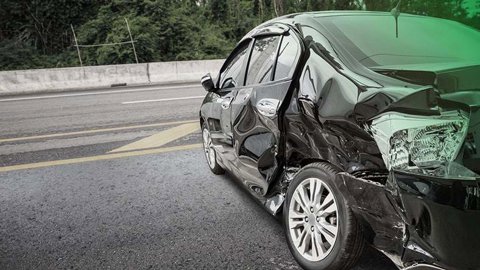 How Medical Assessments Help a Road Traffic Accident Claim
Posted on: 3 mins read

Susan Vanden
Partner, Road Traffic Accident Technical Manager
An independent medical assessment helps us see how seriously you've been injured and what care and rehabilitation you may need. If we have accurate, detailed information about your injuries, we can value your road traffic accident claim correctly and push for the right amount of compensation.
If we take on your case, one of our Road Traffic Accident Solicitors will arrange an independent medical assessment on your behalf. We'll instruct one of the trusted experts we regularly work with to assess you and put together a medical report outlining your condition.
We're dedicated to making sure that you get the compensation and treatment you deserve, and a medical assessment helps us to do this.
Get in touch with our specialist Road Traffic Accident Solicitors for a free claims assessment so we can discuss your claim with you and how we can help you. We may be able to handle your claim on a No Win, No Fee basis - ask us for details.
How Does the Medical Assessment Process Work?
We want to make sure you get enough compensation to meet your needs, and to do that we need details of your injuries, if you will make a full recovery and what extra support you might need in the future.
Your Road Traffic Accident Solicitor can get this information by arranging for you to be assessed by an independent medical expert. The specialist examining you will write up all their findings, conclusions and recommendations in a medical report.
This will include details of:
The injuries you've sustained
Any medical and care needs you may have
Recommendations for further treatment
How your injury has affected your work, home and social life
This will be crucial in making sure we can estimate exactly how much compensation you need. Being compensated for the pain and suffering you've already gone through is one thing, but we will also work hard to make sure you have all the care, treatment and support you need in the future. So it's very important that we get this right. Otherwise, there's a risk of settling for an amount of compensation that is less than you deserve and we don't want that to happen.
Even if you've recovered from your injuries by the time you make a claim, we'll still need to arrange a medical assessment for you, so we have evidence on how seriously you were injured and how long it took you to recover. Again, this will mean that you can be compensated correctly.
Of course, the idea of going through a medical examination might sound overwhelming, but don't worry - it's a routine part of the Personal Injury Claims process and will be done by an expert who will try to make you feel as comfortable as possible. We'll always try to make sure a scheduled medical appointment is convenient for you, at a time and location that suits you.
What Happens Next?
Once the medical report has been written, you'll be given a chance to see it and confirm with your Solicitor that you're happy with what it says. You'll then be asked to sign a form proving that the report is accurate.
We'll then send a copy of the report to the other side's legal representatives.
Do I Have to Pay for the Medical Examination?
No. The cost of this will be included as part of your injury claim, so we'll pay for it and recover the cost from the other side when your claim settles. Even if your case doesn't succeed, you won't have to pay anything if we're handling it on a No Win, No Fee basis.
Do You Need My Full Medical Records?
It's unlikely that we'll need all your medical records if you've been injured in a road traffic accident, as most cases like this involve injuries you've sustained in a very specific situation.
However, there may be some instances when we do need information on your medical history. For example, it could be that your road accident has made a pre-existing condition worse. So understanding your complete medical history would be relevant to your claim when we're working out how much compensation you need.
We have rigorous data protection standards in place, so we will handle this data securely and only use it for the specific purpose of assessing the value of your claim. The defendant may also be entitled to see the medical records, but we'll always speak to you about this if this is the case.
Get in touch, today!
Fill in the form below to get in touch with one of our dedicated team members, or call our team today on: 0808 239 6443