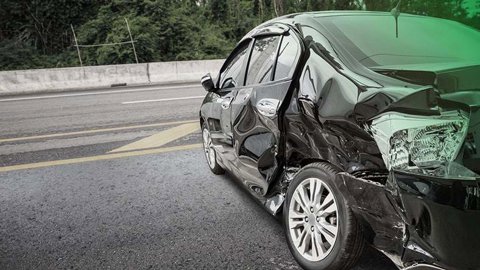 What to Do if You're Injured in a Car Accident
Posted on: 2 mins read

Susan Vanden
Partner, Road Traffic Accident Technical Manager
Being involved in a car accident can be a frightening and unnerving experience. But if the accident wasn't your fault, you could be entitled to compensation, and the success of your claim may hinge on you taking the right steps immediately afterwards.
For free legal advice call our Personal Injury Solicitors that specialise in car accident claims. We may be able to deal with your claim on a No Win, No Fee basis – ask us for details.
In this article, I outline all the steps you should take if you're injured in a car accident.
If somebody other than yourself sustains an injury, or somebody else's property is damaged in a car accident, follow these basic steps:
Stop your vehicle once it's safe to do so
Give your name, address, registration and insurance details to all of the people who are involved in the accident
If you're not the owner of the car, you must also give the name and address of whoever it belongs to.
What If I Can't Stop after a Car Accident?
If you cannot stop at the time of the accident, you must provide your details to the police within 24 hours of the incident. Failure to do so can result in criminal action being taken against you.
What Details Do I Need from the other Drivers?
Once you've given your details, you should:
Record the names and addresses of all the other drivers involved in the accident
Write down the makes, models, colours and registration numbers of any other vehicles involved in the accident.
What other Information Do I Need after a Car Accident?
Once all the other drivers have given their details and you have a record of the vehicles involved, you need to:
Establish who was responsible for the accident and if liability is in dispute, don't admit to anything that could prejudice any subsequent legal claim, such as tiredness, unfamiliarity with area or in-car distractions
Make a note of what damage has been caused and collect the names, addresses and phone numbers of any witnesses
Sketching and taking (time stamped) photographs of the scene of the road accident, including any junctions, traffic lights and the positions of the vehicles involved, along with any damaged items, such as clothing and the contents of the boot.
Once I've Collected all the Information, What Should I Do?
Once you've exchanged details and have all the relevant information, you should:
Write down exactly what happened. This is best done as soon as it is possible and safe to do so, ensuring the car accident is fresh in your mind and you recall the necessary details that might be required at a later date
Notify your car insurance provider of the accident as soon as you can
Get any injuries you have sustained checked out by a medical professional. Where car accidents are concerned, symptoms may take up to 48 hours to present and internal injuries are not always evident. Therefore it is always advisable to seek medical advice.
If you're in an accident, it's best to be aware of what you need to do so as to avoid any complications further along the line.

The evidence you gather at the accident scene could also be crucial in ensuring that you get the amount of compensation that you're entitled to receive.
Our Road Traffic Accident Solicitors deal with many car accident claims on a No Win, No Fee basis. Ask us for details when you contact us for free legal advice.
Get in touch, today!
Fill in the form below to get in touch with one of our dedicated team members, or call our team today on: 0808 239 6443