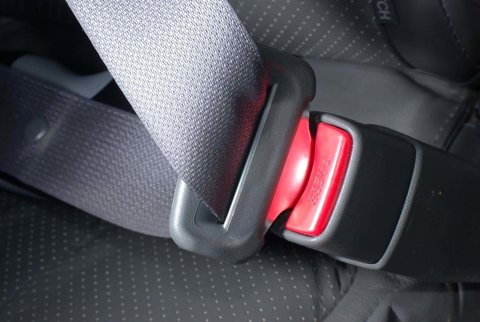 I Wasn't Wearing a Seatbelt - Can I Still Claim Compensation?
Posted on: 2 mins read

Susan Vanden
Partner, Road Traffic Accident Technical Manager
One of the difficulties in claiming compensation for car accident is that you may be partly responsible for what's happened and the outcome. For example, you may not have been wearing a seatbelt when you were injured in a car crash that wasn't your fault.
A compensation settlement should reflect the severity of your injuries, the pain and suffering you've been through, the financial consequences, and the cost of any future care, support and rehabilitation you may need.
So if you weren't wearing a seatbelt, the other driver could argue that they shouldn't have to pay you this amount, as you weren't obeying the law when the accident happened and that if you had been, you wouldn't have been hurt as badly.
But being partly responsible for the outcome in this way doesn't disqualify you from claiming compensation. Instead, it may mean you have to accept a slightly smaller amount.
This is a complex area of law, so it's best to speak with one of our specialist Car Accident Lawyers about making a claim. We're experts in handling claims where there may be some shared responsibility for what happened, and getting the best possible settlements for our clients.
Get in touch with our expert Car Accident Lawyers for a free claims assessment, and we'll be happy to discuss your situation with you and how we can help. Ask us if we can act on a No Win, No Fee basis.
The amount of compensation you can claim can be reduced by a percentage if you weren't wearing a seatbelt while travelling. This is because some or all of your injuries could have been avoided if you'd been wearing a seatbelt at the time of the accident.
Alternatively, your injuries could've been less serious had you been belted up, in which case you would have made a quicker recovery, had less time off work and needed less future care, treatment and rehabilitation.
If you weren't wearing a seatbelt when the accident took place, the amount of compensation you can claim might be about 25% less than if you had been wearing one, but this will depend on the specifics of your claim.
You may be asked to accept that your mistake contributed to the outcome of the accident (this is known as contributory negligence) and means you may have to accept a lower settlement than you would have done otherwise.
If we can take on your case, we'll investigate the extent to which the outcome of the accident was affected by you not wearing a seltbelt. After all, it may be the case that even though you did make a mistake by not wearing one, the injuries you sustained were the same regardless.
In that case, the fact you weren't strapped in shouldn't make a difference to how much compensation you can claim, and we may not recommend you accept contributory negligence.
Your Lawyer or Solicitor will work hard to maximise the amount of compensation, so it's well worth speaking to an expert in handling road traffic accident claims. We can work with many independent medical experts who can assess your injuries and how they've affected your life, as well as engineering specialists, so we can build a case on your behalf.
Get in touch, today!
Fill in the form below to get in touch with one of our dedicated team members, or call our team today on: 0808 239 6443