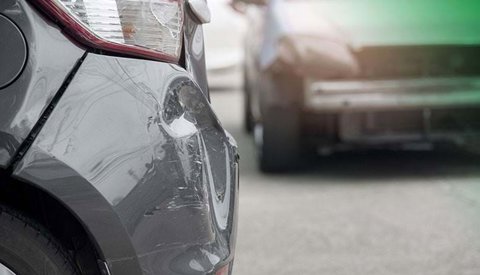 Do Car Accident Claims Go to Court?
Posted on: 3 mins read

Susan Vanden
Partner, Road Traffic Accident Technical Manager
Most car accident claims are settled out of Court, often because the evidence of fault (liability) is clear or it's not in the other party's interests to dispute a claim.
It's believed only about 1% of personal injury claims in the UK go to Court, and car accident claims represent just a fraction of these. So if you're anxious or worried about the possibility of having to go to Court and attend a Trial, chances are you won't have to.
Even if there is a dispute over who was at fault for the accident or the amount of compensation to be awarded, and a Trial date is set, the case could still be settled before then; as is often the case.
For instance, we recently handled a case in which a Trial date was set, but a Joint Settlement Meeting took place before this date, and a compensation offer was put to our client and accepted. See Case Study: £515,000 Compensation Awarded after Serious Car Accident.
Our national team of Road Traffic Accident Solicitors have many years of experience in helping clients successfully claim substantial amounts of compensation.
So if you've been injured in a car accident that wasn't your fault, contact us for a free consultation with free legal advice and we'll be happy to discuss your situation with you. We may be able to act for you on a No Win, No Fee basis - ask us for details.
Why Might a Car Accident Claim Go to Court?
If you're put off making a car accident claim because of the possibility of going to Court, it's worth looking at the reasons why a Trial may be the only way to reach a settlement. These may not be applicable in your situation, so hopefully we can ease any concerns you may have about making a claim.
Defendant Denies Responsibility
If you've been injured in a car accident and believe someone else was responsible, either wholly or in part, the other person or party may refuse to admit this. The Road Traffic Accident Solicitor who takes on your case will work hard to gather evidence to support your claim, such as arranging for you to undergo an independent medical assessment.
The specialist carrying out this medical assessment will then prepare a report outlining your injuries and any future care and treatment needs you may have. This may be presented to the other party and their insurer as evidence to support your claim.
We'll also gather evidence including police reports, witness statements and photographs of the accident scene, which will ideally be enough for the other party to accept responsibility. But this can't be guaranteed, so if they don't admit any sort of liability, a Judge may have to resolve the matter.
Disputes over Compensation
Even if the other party does admits fault, it may be the case that they don't agree with our valuation of your claim.

This valuation will be based on many factors, such as the severity of your injuries, any care and rehabilitation support you may need and the cost of repairing or replacing your vehicle. We'll also look at the financial impact that's been caused by your accident and injuries, such as any loss of earnings you've experienced.
Our aim is to value your claim appropriately, proportionately and accurately, so you are awarded a compensation settlement that genuinely meets your needs - both in the short and long-term. But the other party may not agree with our valuation and only offer a considerably lower amount in compensation.
We may strongly encourage you not to accept a settlement if it's far below what you're actually entitled to, and negotiate for a larger amount of compensation. However, this could lead to our negotiations reaching a stalemate, which means going to Court may be the only way to ensure you get the amount of compensation you deserve.
On the other hand, we often achieve much higher amounts of compensation than offered by the other side. For example, in one case the Motor Insurers Bureau (MIB) offered £15,000 compensation and we settled to claim for £492,000 - See our short list of Road Traffic Accident Case Studies.
In our experience, the vast majority of car accident claims don't go to Court, and we'll do everything we can to ensure your case is settled without the need for a Trial.
Get in touch, today!
Fill in the form below to get in touch with one of our dedicated team members, or call our team today on: 0808 239 6443