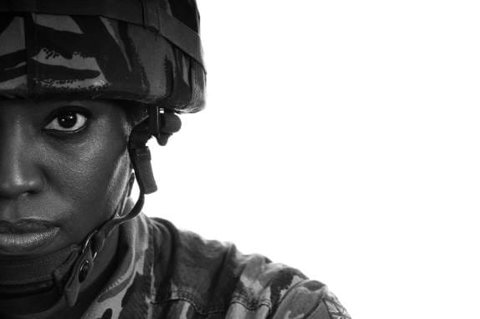 Why Should I Make a Military Accident Claim?
Posted on: 3 mins read

Compensation can help you manage your recovery if you've been injured in a military accident, and means you can get any care, support and rehabilitation you may need.
This can make a big difference to you, helping you rebuild your life and adjust to life as a civilian.
We understand that you may have concerns about claiming compensation for a military accident. After all, asking for any kind of help after sustaining an injury might not come easily to you, and of course, you might be worried about whether claiming while you're still serving in the Armed Forces could harm your career.
But you shouldn't worry. Our Military Claims Solicitors are experts in helping former and serving members of the Armed Forces get the compensation and wider support they need, and you shouldn't be treated at any disadvantage at work if you're claiming compensation.
So if you've been injured in a military accident and have any concerns about making a claim, get in touch with us for a free claims assessment. We'll be happy to discuss your situation and answer any questions you may have.
Helping You Recover or Live With Your Injury
You may need specialist treatment, rehabilitation and equipment if you've sustained a serious physical injury.
This can either help you make a complete recovery, or put you in the best possible position to live with your injury and still enjoy an independent, fulfilling life.
Our aim is to make sure you get the help you need for as long as you need it.
Access Mental Health Support
Mental health conditions such as Post Traumatic Stress Disorder (PTSD), anxiety and depression need to be managed and treated just as much as any physical health problem.
But if you don't get the proper support and treatment, such as counselling or Cognitive Behavioural Therapy (CBT), you could struggle to cope with the aftermath of a traumatic event and find it hard to adjust into civilian life.
Covering your Care Costs
Specialist care and support can be expensive, and even the cost of attending regular medical appointments can rack up.
This will be considered as part of your claim, so you can get the help you need without having to worry about the cost.
Help Your Career Prospects
Adjusting to civilian life after a spell in the Armed Forces can often be difficult, but never more so than if your career was cut short by an injury.
With the right compensation package in place, you'll be able to cover the financial losses that come with losing your job, such as lost income and pension contributions.
Our Military Accident Claims Solicitors can also point you towards specialist charities and organisations, set up to help former service personnel find new careers and transition to life as a civilian.
Stop the Same Mistakes Happening to Other People
The mistake that led to your injury may point to wider faults in the system, so it's very important to shine a light on mistakes as and when they occur.
This can encourage the Ministry of Defence to address a specific problem and step up its efforts to identify and manage risks more widely.
Of course, you'll have long accepted that military service can carry a certain level of risk. But the Ministry of Defence is no different to any other employer in that they're legally required to do their best to keep you safe, and provide you with the right support when it's needed.
So if you're injured through no fault of your own and you weren't given that support, it's only right that you get the compensation you need, so you can access vital care, treatment and rehabilitation, and have the means to rebuild your life.
Would you like to speak with one of our Military Claims Specialists?
Fill in your details and one of the team will call you back or if you need to speak now call us on 0808 239 0244