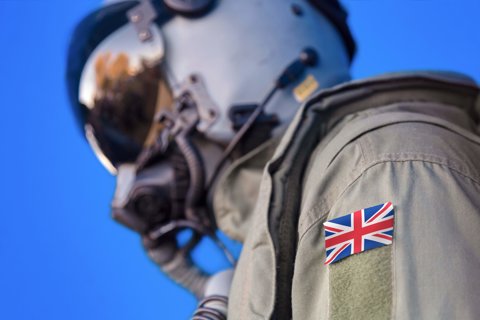 RAF personnel and helicopter crew who worked on Whirlwind Mark 10 helicopters may have been exposed to toxic exhaust fumes which could have increased their risk of developing cancer.
We're currently representing a client who has been diagnosed with cancer after coming into contact with Whirlwind Mark 10 helicopter fumes during his years of service.
If you've worked on Whirlwind Mark 10 helicopters, and you've since been diagnosed with cancer, please get in touch with our Military Claims Solicitors. We offer a free case assessment where we'll discuss your situation and let you know if we think you're entitled to claim compensation.
Ask us if we can deal with your claim on a No Win, No Fee basis.
This isn't the first time that helicopter fumes have been linked to cancer in RAF personnel. We've represented several people who worked on Sea King helicopters during their service, who have gone on to develop cancer.
A Freedom of Information Request by RAF Flight Sergeant, Zach Stubbings, revealed that the Ministry of Defence (MoD) had been aware of the potential risk of the fumes as far back as 1999, yet nothing was done to protect those working on the aircraft.
We've helped those affected by the Sea King helicopter fumes claim compensation from the MoD after they were diagnosed with cancer such as myeloma, throat cancer and testicular cancer.
"What's most concerning is the fact that the risks with military helicopter fumes were raised decades ago and yet no one flying in these helicopters were made of aware of this," says Head of Military, Steven Horsley, who is representing affected military personnel.
"It appears that there could be another generation of air crewmen and pilots who are tragically suffering from a life-ending condition due to flying in Whirlwind Mark 10 helicopters, which we believe also may have emitted toxic fumes similar to those from the Sea King helicopters."
"I can only imagine how upset and angry those individuals must be feeling, knowing that something could have been done to protect them."
It can take years or even decades for cancer to develop, and we understand you may be feeling concerned if you've worked on Whirlwind Mark 10 helicopters in the past. If you notice any symptoms, and you've got concerns that they might be cancer related, you should see your GP straight away.
We may be able to help you claim compensation
If you've been diagnosed with cancer, and you worked on Whirlwind Mark 10 helicopters in the past, get in touch with our Military Claims Solicitors for a confidential chat and a free claims assessment.
Would you like to speak with one of our Military Claims Specialists?
Fill in your details and one of the team will call you back or if you need to speak now call us on 0808 239 0244