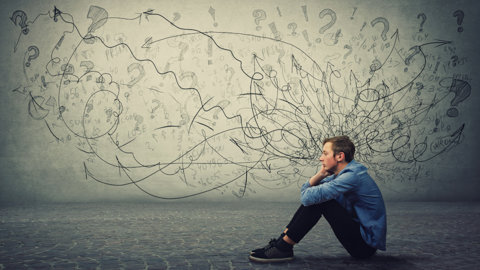 PTSD - The Hidden Enemy of Armed Forces Personnel
Posted on: 3 mins read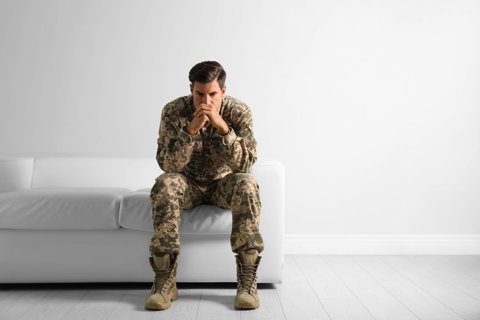 Thanks to high profile advocates such as Prince William and Prince Harry there is increased awareness of mental health issues, particularly amongst service personnel and veterans.
Historically, it has always been recognised that experiences in war time can have an impact on the mental health of those involved. In the last century, phrases such as "shell shock", "war neurosis", "combat fatigue" and "bomb happy" were shallow labels given to affected individuals. The grouping of mental health symptoms arising from combat now generally attract the diagnosis of Post Traumatic Stress Disorder (PTSD).
For free legal advice on making a Military PTSD claim, get in touch with our Personal Injury Solicitors that specialise in Armed Forces accident and injury claims. Ask if we can deal with your claim on a No Win, No Fee basis.
A 2018 study undertaken by Kings College in London of 8,000 current and former members of the Armed Forces, published in the British Journal of Psychiatry, suggested that rates of PTSD amongst members of the UK Armed Forces has increased this century.
Extended conflicts in Iraq and Afghanistan, and increased rates of awareness amongst personnel, are factors which are likely to be the cause of an estimated increase in the rate of probable PTSD amongst current personnel, and veterans to 6% of the total between 2014/16, compared with 4% in 2004/6.
Perhaps significantly, the study found that the rate of alcohol misuse has fallen significantly in the same period, from 15% in 2004/6 to 10% in 2014/16, which may be a reflection of a greater awareness of the injury and the need for treatment; and a reduced reliance on alcohol as a crutch mechanism.
Even so, we have found amongst the armed forces clients we have advised over the years that it can take a long period of time before service personnel recognise the fact that they may have been suffered from PTSD, a psychiatric injury, which in turn may ultimately lead to psychiatric treatment being started.
It is generally regarded as part of the philosophy of being in the British Armed Forces to "man up", and to get on with things as normal unless there is a physical impairment to doing so. This philosophy often spills over into civilian life. Many struggle along as best they can, and may use alcohol, or cannabis, to mask the impact of the injury.
However, psychiatric injuries such as PTSD are receptive to treatment, including many years after the injury may be have been sustained. On many occasions it will be the spouse, or close relatives or friends, who will sound the alarm bell which eventually leads to medical treatment, hopefully setting the individual on the road to recovery.
There are a number of charitable organisations focusing on helping veterans with mental health issues, such as combat stress and the Royal British Legion. These charities can assist with advice, and setting up mental health treatment.
Making a Civil Claim for Compensation
When a civil compensation claim for PTSD arises, the cost of any medical and rehabilitation treatment can be claimed, to ensure that the best possible medical management is in place.
A civil claim for compensation may be available, even if the trigger event for the injury occurred a significant number of years previously, so it's best to get legal advice from a Personal Injury Solicitor that specialises in Military PTSD Claims as soon as possible.
A claim should also be considered under the relevant statutory scheme, currently the Armed Forces Compensation Scheme.
Contact us for a free initial consultation so we can advise you on the options potentially available.
Would you like to speak with one of our Military Claims Specialists?
Fill in your details and one of the team will call you back or if you need to speak now call us on 0808 239 0244