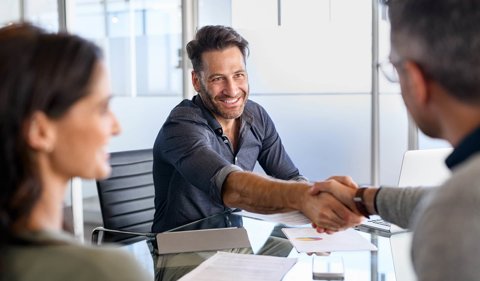 Making a PTSD Claim when the AFCS Might Not Work for You
Posted on: 4 mins read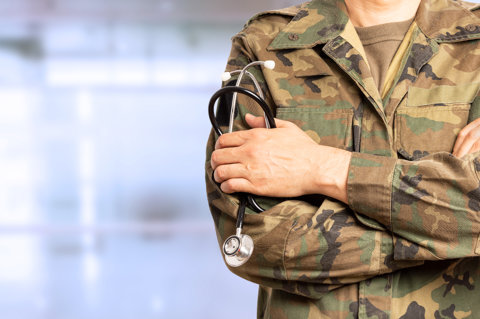 From many years of experience our Military Claims Solicitors have found that veterans with mental health issues are far more likely to slip through the net in terms of financial help than those with physical injuries. This financial aid should be available through the British Armed Forces and Welfare Benefits System, but often the state fails to adequately look after Armed Forces veterans. 
In an article in January 2018, the Mirror estimated that there were 11,000 veterans homeless, and most of those were suffering from PTSD. And in December 2019, the Mirror reported that up to 35,000 British military veterans were potentially homeless over Christmas, with thousands spending the festive season sleeping rough, and many more sofa-surfing or staying in B&B's and hostels.
If you have worked in the British Armed Forces and have developed Post Traumatic Stress Disorder (PTSD) from your time in service, you could make a claim through the Armed Forces Compensation Scheme.  But you should also consider making a civil claim for PTSD. 
Civil claims will generally attract a significantly higher compensation than claims through the Armed Forces Compensation Scheme.  And if a civil claim is successful, generally the amount received through the Armed Forces Compensation Scheme will be offset from the civil claim.
For a free consultation and legal advice about making an Armed Forces PTSD claim get in touch with our Military Claims Solicitors.
Making a PTSD Claim with the Armed Forces Compensation Scheme
Unlike civil personal injury claims, the Armed Forces Compensation Scheme (AFCS) is a no-fault scheme, which means it can provide compensation without the need to prove fault on the Ministry of Defence's (MoD) part.
The AFCS was introduced in 2005 and should in theory provide a good level of protection for those with psychiatric injuries, as well as those with physical injuries. Substantial compensation payouts should be made under the scheme for those with serious, long term, physical and psychiatric injuries.
For those with the most serious injuries in both categories, a monthly Guaranteed Income Payment (GIP) should be payable in addition to any state benefits and British Armed Forces pension. The GIP can provide a valuable top-up to state benefits and pension payments, amounting to several hundreds of pounds a month.
Why the AFCS Scheme Fails Veterans with PTSD
Our expert Military Claims Solicitors have found that the AFCS works well for British military veterans with physical injuries. But veterans with psychiatric injuries and mental health issues are often left under-compensated, or may not receive any compensation at all.
There are a number of possible reasons why the AFCS Scheme may not be effective. This may be because:
Claims are simply not being made through ignorance of the scheme
Veterans don't realise that they have an injury until it is too late
PTSD injuries are much more difficult to provide evidence for than physical injuries, and the MoD will typically have control over the medical assessments which are used to determine the Claimant's entitlement
PTSD will often only be partially compensated as secondary to a more "serious" physical injury, but then prove to be the injury which has the more severe long term impact
Our Public Law Solicitors have also found that people with mental health issues are the most likely to fail DSS assessments, and are more likely to be left under compensated in welfare provision.
The clear and tragic evidence of these failings can be seen on our streets with the number of able-bodied British military veterans being rendered homeless, following the failure to establish a career in civilian life. Many veterans who suffer with PTSD may also experience major life issues such as separation and divorce, and issues with alcohol and drug dependency as a result of psychiatric injuries sustained during their military careers.
Making a Civil Personal Injury Claim for PTSD
Unlike the Armed Forces Compensation Scheme, making a civil personal injury claim will mean that fault needs to be admitted or proved against the MoD before any compensation can be received. However, awards are usually significantly higher in civil claims.
If you're a serving personnel or Veteran, you may feel reluctant to bring a civil claim against your current or former employers.  But it's important to remember that it is the duty of the Armed Forces Chain of Command, and medical officers, to ensure that psychiatric injuries are identified, and appropriately managed so you can get the medical support that you need. 
So if you think that the way your situation has been handled didn't meet the required standard, you might be entitled to make a claim. It's strongly recommended that you seek expert legal advice if you have developed an injury, as will be able to advise you on whether there has been management failings which could lead to a claim.
Our Military Claims Solicitors offer a free consultation and can help you decide the best way to go about claiming compensation for PTSD caused while you were serving your country.
Would you like to speak with one of our Military Claims Specialists?
Fill in your details and one of the team will call you back or if you need to speak now call us on 0808 239 0244