Military PTSD Compensation Claims
For free legal advice call our Military Claims Solicitors and we will help you. Ask if we can deal with your claim on a No Win, No Fee basis.

We're rated
'Excellent'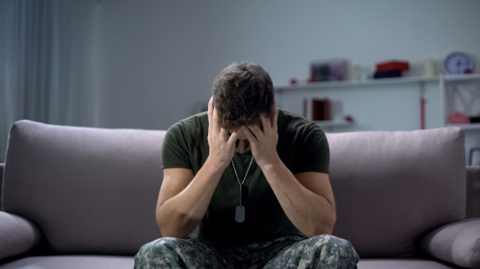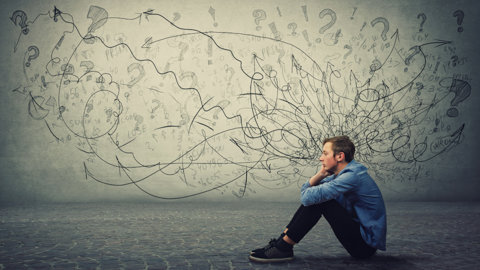 Our specialist Military Claims Solicitors can help you if you've developed Post Traumatic Stress Disorder (PTSD) as a result of serving in the British Armed Forces. 
We understand the huge effect that PTSD can have on your life, both at work and at home, and how it affects the people close to you.
We believe it's only right that you get compensation for any financial losses you've had and to ensure you can get the support and rehabilitation you need.
Our team of approachable, and highly experienced Military Claims Solicitors can help you make a civil claim for compensation.
We can deal with most civil claims on a No Win, No Fee basis. For a free claims assessment and legal advice get in touch today.
Why Choose Simpson Millar?
PTSD Claims in the Military
Claims usually happen because the injured person is involved in a traumatic incident, caused or contributed to by the negligence of the Ministry of Defence (MOD). Alternatively they could have been incidents which happened in the course of operational duties, often in a war zone, but not as the result of negligence on the part of the MOD.
We have also dealt with many claims caused by other aspects of service life, including cases of PTSD because of bullying, and sexual abuse.
The MOD have made significant progress over the last century towards making sure that anyone suffering from PTSD, are identified by the forces medics, and the Chain of Command. But sometimes medics and Chain of Command fall short of an acceptable standard and don't identify PTSD injuries, or making sure that the individual is medically managed, and managed by the Chain of Command appropriately.
If this has been your experience, we can help you.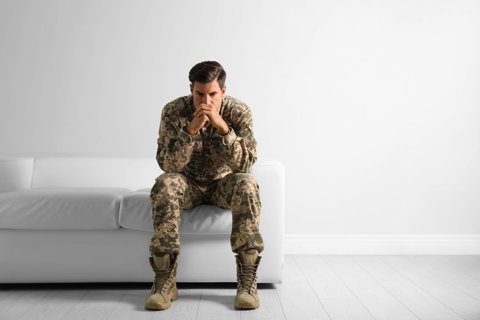 What is PTSD?
Post Traumatic Stress Disorder can be caused by any situation which someone finds traumatic. In some cases, an injury may become obvious very soon after the traumatic event, but in others it can be weeks, months, or years, before a diagnosis is given. 
Common symptoms of PTSD include:
Anger management issues
Anxiety and paranoia
Depression
Phobias
Flashbacks
Nightmares
Sweating
Trembling sensations
Panic attacks
Self-harming
Excessive alcohol consumption, or drug misuse
Hyperarousal – constantly feeling on edge, easily started and aware of potential threats
Armed Forces Compensation and Critical Illness Claims
It is recommended that in all cases anyone who has suffered a PTSD injury in the course of their military career should make a claim under the Armed Forces Compensation Scheme (AFCS). This is a no fault scheme, so compensation should be paid in connection with any injury affecting mental health such as injuries suffered in combat. 
AFCS compensation is usually lower than compensation in civil claims, but it's important to note you can still make a civil claim, even if you've made a successful claim under the AFCS. (Although amount of the AFCS award will usually be offset from the compensation awarded on your civil claim)
Our Lawyers can assist with AFCS claims in the course of dealing civil claims for PTSD, and we can sometimes represent you just with an AFCS claim.
We recommend that claims should also be investigated under any Critical Illness Insurance policy. Any claim under a private insurance policy is generally not offset against the civil award.
Meet some of our Military Claims Team
FAQs about Military PTSD Claims
Just like serious physical injuries, psychiatric injuries have a huge adverse impact on your life and our Military Claims Solicitors are dedicated to getting you the compensation and rehabilitation support you deserve.
In many cases, compensation will be claimed for your loss of earnings and other benefits associated with your military career being brought to an early end because of your injury, along with compensation for your earnings capacity being affected in your civilian careers.
A claim may also need to be made for the cost of any medical treatment recommended to help with your recovery.
Usually you have 3 years from the date of the incident to start Court proceedings.
The position with limitation in the case of PTSD injuries is more complex, because you may not be aware that you've suffered a significant injury until several years after the event or events which triggered the injury. We have cases where the triggering events occurred as far back as the late 1990s.
If you are suffering from any PTSD symptoms and think you may have a claim, you should get specialist legal advice on a potential civil claim, regardless of when the triggering event or events happened. 
The general rule for AFCS claims is that they must be presented within 7 years from the date of the injury, but as with civil claims, the position is more complex with PTSD injuries.
In all cases, it's really important to get expert legal advice as soon as possible.
We offer free legal advice over the phone and ask our Military Claims Solicitors if they can deal with your case on a No Win, No Fee basis. This means you won't pay for any of the legal work we do unless we get you your compensation.
Get in touch, today!
Fill in the form below to get in touch with one of our dedicated team members, or call our team today on: 0808 239 0244